The Human League reissues Dare/Fascination
aaamusic | On 25, Feb 2012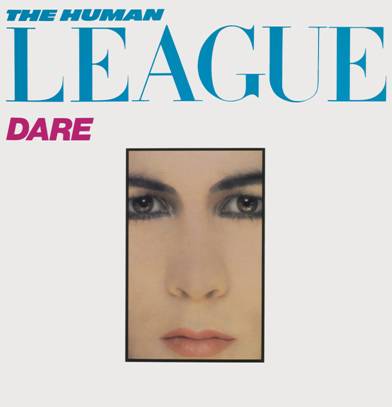 TWO-DISC DELUXE REISSUE OF THE SEMINAL 1981 ALBUM AND THE FOLLOW UP EP, FASCINATION, WHICH INCLUDES USA/CANADA-ONLY BONUS TRACKS, RELEASED ON MONDAY 2ND APRIL 2012
In 1980, the NME front cover proclaimed "One day all music will be made like this." Dare! Seems unassailable as a landmark of electronic pop, synthesizers and digital equipment as modern pop's standard tools.
Open Your Heart and the classic single Don't You Want Me were hits on both sides of the Atlantic, the latter a UK Number 1, which ensured Dare! topped the British charts. At the time, Dare! appealed to housewives and students, electronic boffins and people who bought one record a year. Thirty years on, both the above tracks and 'The Things That Dreams Are Made Of' are still the most in demand in their live set.
The two disc set will feature 6 postcards, 2 wallets and a 16 page booklet.
Front cover – white/Dare
Back cover – black/Fascination
Dare / DISC 1 (with bonus remixes)
1. The Things That Dreams Are Made Of (2002 – Remaster)
2. Open Your Heart (2002 – Remaster)
3. The Sound of the Crowd (2002 – Remaster)
4. Darkness (2002 – Remaster)
5. Do or Die (2002 – Remaster)
6. Get Carter (2002 – Remaster)
7. I Am the Law (2002 – Remaster)
8. Seconds (2002 – Remaster)
9. Love Action (I Believe in Love) (2002 – Remaster)
10. Don't You Want Me (2002 – Remaster)
11. The Sound of the Crowd (12" Version) (2012 – Remaster)
12. Don't You Want Me (Extended Dance Mix) (2012 – Remaster)
13. The Sound of the Crowd (Instrumental) (2012 – Remaster)
14. Hard Times/Love Action (I Believe in Love) (Instrumental) (2001 – Remaster)
15. Open Your Heart/Non-Stop (Instrumental) (2012 – Remaster)
16. Don't You Want Me (Alternative Version) (2012 – Remaster)
Fascination / DISC 2 (with bonus content – only ever been released in the U.S. and Canada)
1. Mirror Man (2003 – Remaster)
2. You Remind Me of Gold (2012 – Remaster)
3. (Keep Feeling) Fascination (Extended Version) (2012 – Remaster)
4. I Love You Too Much (2012 – Remaster)
5. Mirror Man (Extended Version) (2012 – Remaster)
6. You Remind Me of Gold (Instrumental) (2012 – Remaster)
7. (Keep Feeling) Fascination (Improvisation) (2012 – Remaster)
8. I Love You Too Much (Dub Version) (2012 – Remaster)
9. Total Panic (2012 – Remaster)