Moonlight Bride – Twin Lakes
aaamusic | On 28, Feb 2012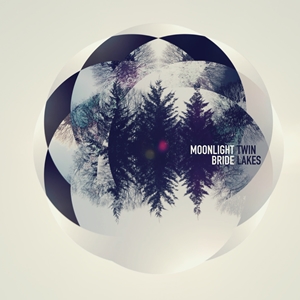 Moonlight Bride are a band that has been worth keeping tabs on since they released big hitter Myths back in 2009. Entering 2012, the four piece are well on their way to success, with release 'Twin Lakes' proving that this band have something work searching for when it comes to their slice of indie/noise pop
Opener 'Diego' is a laid back tune with ethereal acoustics and amazing back-line soundscapes. We are immediately launched into a deep, disharmony of dreamy keys, singing guitars and rhythmical drumming that worms its way through ears and takes control of your feet.
Following 'Diego' is 'Lemonade' the brand new single and a much slower, more mellow track. A much more seamless track that blends together beautifully, displaying the reasoning behind Moonlight Bride's sudden burst of attention. Next up is the expertly managed 'Versinthe' is almost a versatile instrumental interlude that just makes way for 'Drug Crimes' which adds a haunting shiver to the EP that flaunts the intricacy and delicacy of 'Twin Lakes' in all its glory.
Closing the EP comes 'And the Death Ship Had a New Captain' including powerful drums and bursting guitar sounds create that incredible live atmosphere a band in the industry really needs to 'make it' today. The haunting vocals of Justin Giles compliment the soaring keys and burst of power that drives the song onwards and finishes the EP with a bang making it the other half of the powerful soaring sound that makes Moonlight Bride a band worth waiting for.
The issue lies in the time space between releases, it's been a good three years for Moonlight Bride to come up with something this incredible, it's a worry that by their next release there will be no room for Moonlight Bride to inject their individuality into the music scene.
Elly Rewcastle