Ian Prowse Announces Tour Dates
aaamusic | On 29, Feb 2012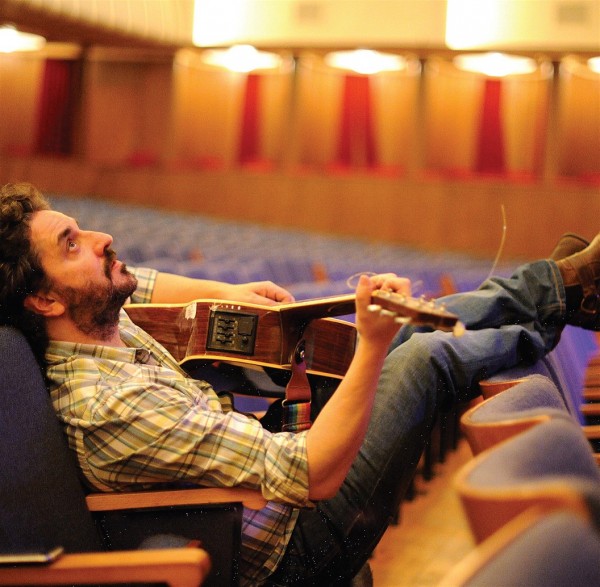 Ian Prowse and Amsterdam are aiming to better 2008 which saw them duet with Costello on EMI Records, storm Glastonbury following a UK tour and release the Arm in Arm album which ended up being voted 14th best ever album out of Liverpool by the local press, which when you consider the Beatles released 10 is some feat!
Ian's most famous hit song 'Does this train stop on Merseyside' (Previous single 'The Journey' hit number 32 in the UK charts) was John Peels second favourite tune, John would regularly be too emotional to speak on the radio after playing it. The song itself got a further lease of life as one of the centre pieces of Irish legend Christy Moore's latest album which spent 5 weeks at the top spot in his home country.
Ian's first successful band Pele were a huge live draw in the early 1990's and despite only scoring 6 minor hits in the UK managed to chart in Portugal, Holland, Germany and even hit the number 1 spot in South Africa. The famous primary coloured Pele T shirts were everywhere at the time.  Meanwhile Ian and Amsterdam's Springsteen-esque live show has wowed Liverpool's Echo Arena, as well as Glastonbury, and earned them a high profile fan club from Mick Jones, Bob Harris, Chris Addison and Miles Hunt.
The new album 'The Best of Ian Prowse' contains eight Pele and nine Amsterdam classics, as well as duets with Elvis Costello and Christy Moore and 3 brand new tunes. Ian Prowse and his seven piece Amsterdam band will be going on tour this April.
Website: www.amsterdam-music.com
Twitter: @IanProwse
Facebook: Ian Prowse or Amsterdamuk
Tour Dates are –
Thu 19 April: London The Borderline
0844 811 0051 / www.gigsandtours.com
Fri 20 April: Bristol Thunderbolt
01179299008 / www.bristolticketshop.co.uk
Sat 21 April: Liverpool Kazimer
0844 811 0051 / www.gigsandtours.com
Tue 24 April: Manchester Band on the Wall
0845 2500 500 / http://bandonthewall.org
Wed 25 April: York The Duchess
08444 77 1000 / http://theduchessyork.co.uk
Fri 27 April: Glasgow King Tuts
0141 221 5279 / www.kingtuts.co.uk
Sat 28 April: Wolverhampton The Slade Rooms
0870 320 7000 / www.wolvescivic.co.uk