A Chat With Clock Opera
aaamusic | On 03, Mar 2012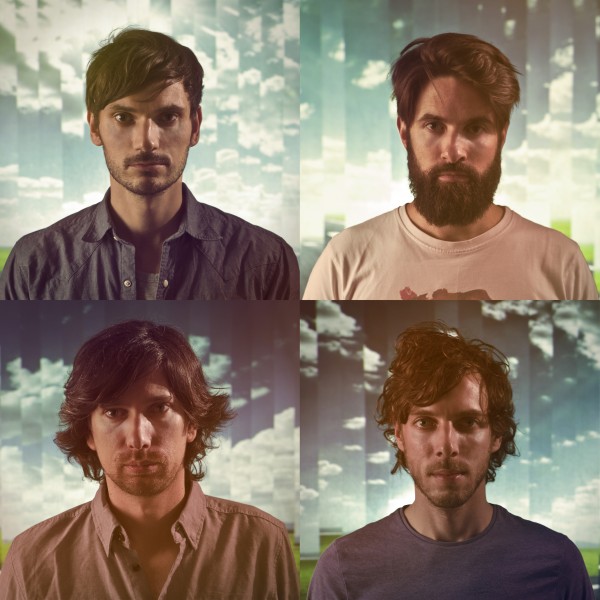 Clock Opera join resident Controller Huw Stephens and this month's Guest Controllers The 2 Bears at the Topman CTRL 2012 launch party.  #Topmanctrl / www.topman.com/ctrl
Daniel Cairns chats on the phone with Guy Connelly of Clock Opera about Topman and other things in the life of the band.
AAAMusic: So tell me how you got involved with Topman?

Guy: We played a gig for Topman control it was one of our first gigs and it went really well so we have a close connection with them now.
AAAMusic: I listened to your music and you can hear classical influences where you classically trained and was 'Elbow' one of your influences on the new record?

Guy: None of the band are classically trained, only classical training I had was the recorder we just experiment and fill in the blank spots, we didn't really listen to 'Elbow'.
AAAMusic: You worked recently with 'Tom Vek' can you tell me about how he was to work with?
Guy: Yeah Tom Vek did a remix for us we didn't really get to work with him but we have played gigs with him and get on really well and we where big fans of him before that.
AAAMusic: I think your music would fit well in a film have you talked with anyone about doing that and if you could pick a film to put music to what would it be?

Guy: I think our music goes over well cinematically and our last video 'Once and for All' was like a short film, I think it would go well in a Sci-Fi, Rom-Con, Biographic picture with
futuristic helicopters flying about.
AAAMusic: If you had to describe your music in three words what would they be?

Guy: I hate doing that isn't that what you're meant to do? Well 'Generative!', 'Electronic!', and I'll let you pick the last one. AAAMusic – 'Atmospheric!'
AAAMusic: If you could have anyone remix your music who would it be?

Guy: I would like 'Pierre Bastien' to do it, He kinda has the same ideas as us about using clockwork sounds he is a clockwork composer so I think he would do a great remix of one of our songs.
AAAMusic: How long has the band been going for and is their another band of a similar name?

Guy: Never heard about another band of the same name we have been going for three and a half years, but apparently you have found a 70's band that our similar to us from the 70's you must have looked to Google page 600 to find that cause I thought we were the only Clock Opera.
AAAMusic: Are you planning to play any Festivals?

Guy: Yes don't know what ones in the UK but we are playing soon 'South by Southwest Festival' in Texas. We played 'Reading and Leeds' last year and 'Latitude' and 'Hot Farm' on the little stages we should be the next stage up this year.
AAAMusic: Can you tell me the concept for the video 'Once and for All'?

Guy: The idea was presented by the director it was about and old man in love with a woman and how it is all affected by death and it is doing well at the film festivals. I think it is a nice piece the band even do a cameo in the video, the imagery came from how the director interpreted the song. When I was writing it the main idea was about memories and how you say you will never forget the important things and as you get older you do and you get annoyed with yourself for doing it and there is a memory about who your meant to be which you are now not and you want that back and you try to get it back but you are not sure how you can do it.
AAAMusic: Have you had any guests on the new album and if so who did you have and why did you pick them?

Guy: No guest the album is self produced no help. A couple of guys helped to mix it; It was 'Clock Opera' featuring 'Clock Opera'. I am a massive fan of 'Scott Walker' so would be nice to work with him but I would be worried that he would show me up, he has such a great voice and next to him I would sound like a tin whistle.
Daniel Cairns