Black Dice announce new single 'Pigs'
aaamusic | On 04, Mar 2012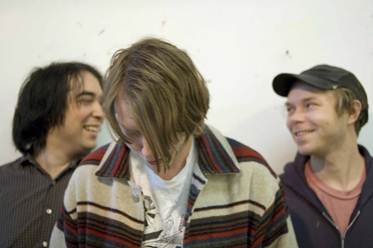 Photo: Bárbara Soto
Pigs is the first track taken from the forthcoming Black Dice album 'Mr. Impossible' and will be available digitally on 2nd April.
The album will be released through Ribbon Music on April 9th worldwide (April 10th in the US).
Pigs must surely be an early contender for the coveted 'squelchiest bassline of 2012' award. Driven by pounding, insistent drums and coated in a warm swill of digitally destroyed voices, it is both nightmarish and heavenly. It sounds like nothing on Earth; a sort of aural impressionism, but one that will undoubtedly get dancefloors moving like a fire in a barnyard.
Watch the new Black Dice directed video for Pigs below: