Filastine unveils new album details
aaamusic | On 04, Mar 2012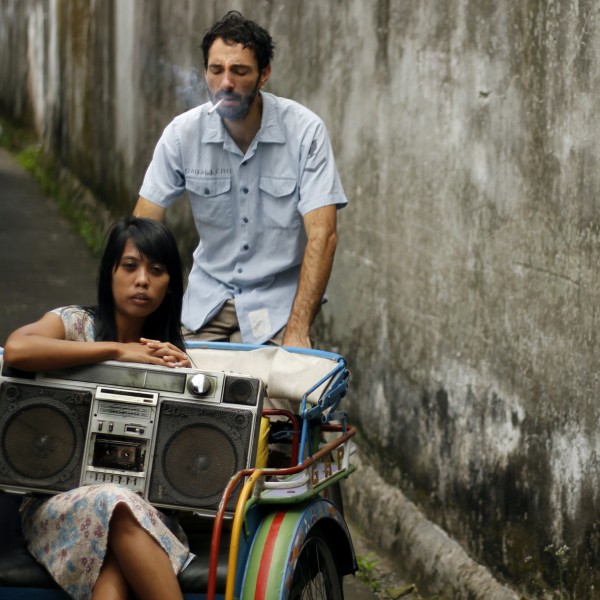 After a two year hiatus from releases, nomadic bass music producer Filastine is set to drop his third album £OOT this spring. The first warning is this EP, Colony Collapse, an opus of a track, video & concept that comes backed by a grip of beautiful remixes.
For Colony Collapse, Filastine paired up with Nova, indy rapper/ singer/poetess from Malang, Indonesia. The duo worked on the track and video an entire year, from an initial session in Barcelona to the final vocal recordings conducted in a Javanese forest. Grinding bass wobbles salvaged from shipwreck of dubstep support delicate metallic gong patterns recorded at the world's largest collection of gamelan orchestras in Sanur, Bali. Colony Collapse is full of intricate layers and acoustic tricks, listen closely and listen loud.
If the title and the lyrics of Colony Collapse aren't explicit enough, the video leaves no doubt about the concept. It is filmed at sites of ecological friction, the fault lines of conflict between humanity and (the rest of) nature. Filastine & team entered into industrial disasters, floods, traffic snarls and scaled a mountain of garbage to show you the slow-motion apocalypse, uncomfortably close and personal.
Each remixer took the song to a completely different place, no two sound remotely similar. Beats Antique (US) outdid themselves: adding live banjo, violin and drums to create a lush composition in their inimitable style. Squeaky Lobster (BE) delivers a masterpiece of stuttered avant-garde glitch-hop. Jarring Effects label-mate L'Ouef Raide (FR) transforms the track into a sparse future bass. A dark dubwise ricochet by Capetown's Fletcher in Dub (SA) closes it out.