Chuck Prophet – Temple Beautiful
aaamusic | On 05, Mar 2012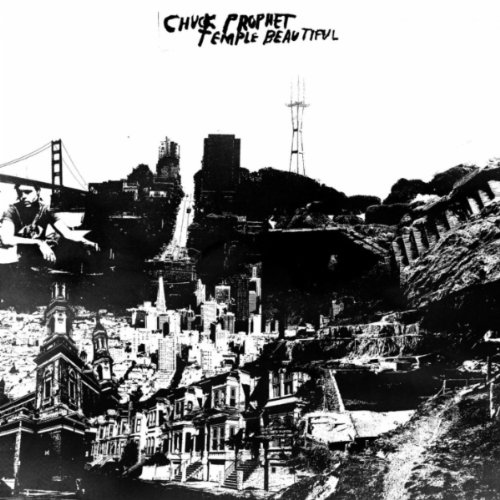 The hyper-prolific mind of Chuck prophet has created another raw diamond of pure American rock. Intense and savage, Temple Beautiful pumps adrenaline from the first to the last beat. Play That Song Again sounds like a road trip around California with Tom Petty doing what the Kings Of Leon forget how to do long time ago, since Aka Shake Heartbreak, i.e. revitalising the good old sound of a Telecaster.
Castro Halloween is another guitar-driven anthemic cavalcade that brings the melodies of the first Ryan Adams to the west coast, before Temple Beautiful reminds the latest strongly-Ramones influenced Dan Sartain.
The pace slows down when we enter the Museum Of The Broken Heart, and Chuck's quirky voice pays tribute to San Francisco in mid-tempo ballad Willie May Is Up At Bat. The album grows and references start drawing on the repertoire of Bob Dylan, The Kinks, and the post-VU Lou Reed, as in Who Shot John, a track that Tarantino would adore, or in White Night, White City, where ghosts of Transformer emerge from the darkness.
Temple Beautiful may not introduce many elements of originality but gives new vigor to a classical view of rock'n'roll as a craft stripped out of the glamour that pervades the contemporary alternative scene panorama.
Lorenzo Coretti