A Chat With White Rabbits
aaamusic | On 06, Mar 2012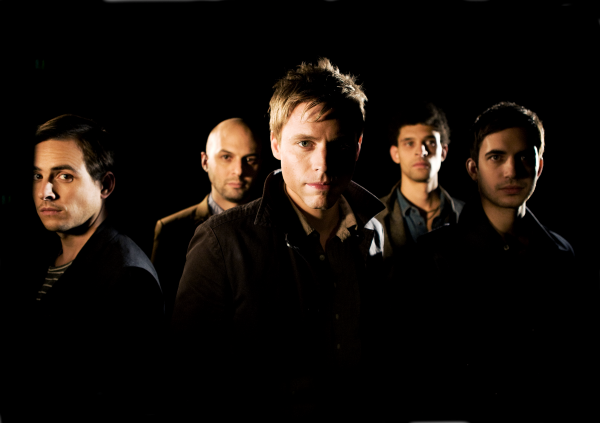 Daniel Cairns chats with Alexander Even of 'White Rabbits' about Milk Cartons down the rabbit hole and Stadium Rock.

AAAmusic: Tell me about the new album 'Milk Famous' why that title, and what's it about?

Alexander: I think I was drawn to 'Milk Famous' as a title because in America people are made famous by milk cartons. You know when someone goes missing they put them on the side of a milk carton and I thought that is something you shouldn't be known for, so I thought that was a great title and it really relates to the music on the album.
AAAmusic: The band seems really bass ridden what bassists influenced it?

Alexander: The band in general is reliant on a strong rhythm section, 'Stephen Patterson' our singer studied jazz drumming in school. And two other members of the band play drums too. We like something we can feel the music with and a good rhythm section does that.
AAAmusic: You're going on a tour of Europe, who will you be playing with?

Alexander: No idea, we are doing a headline tour and at the moment can't think of who will be playing with us. We toured with another band from Brooklyn a few times called 'Glass Ghosts' so it would be nice to tour with them again and another band from the same city 'Caveman'.
AAAmusic: You played on 'Jools Holland', did you enjoy that and how did it come about?

Alexander: It was incredible, I've been watching bands perform on 'Jools Holland' for years so it was amazing to finally play on it and on the same show they had some artists we really admire 'Alicia Keys and Jeff Beck'. We mostly hanged out with another band from Brooklyn 'Yeasayer' they were on the show the same day. We didn't really get to hang out with the stars.
AAAmusic: You covered a few songs can you tell me why you covered the songs you did?

Alexander: We liked the songs that we covered, we covered them a while back we were big fans of the first two 'Paul McCartney' solo albums, I think the album ' Dark Room' was our favourite, that album was a big influence on the band. The instrumentation and arrangement really is similar to what we like to do. I also like 'Devo' which we saw at the 'Cachello Festival' which we played at too.
I listen to some hip hop the radio but not much else.
AAAmusic: Milk or Honey, make a choice and say why?
Alexander: Milk because I love cereal and can't image my day without it, so I'd say Milk.
AAAmusic: What chart success have you had and have you ever heard your songs on the radio?

Alexander: We haven't had much chart success; I have heard our music being played in bars but not on the radio. I have been there with family and friends and they said oh listen to that, it was a little embarrassing but kinda cool. I think being played on the radio isn't really my world.
AAAmusic: Are you playing any festivals?

Alexander: We are about to play the 'South by Southwest Festival' in Texas and beyond that not really sure what our schedule is. Last year we were writing our new album but before that we have played 'Glastonbury' and 'Coachella' and they were really good. 'Glastonbury' was really big and muddy, it was a dream of mine to play it cause it is one of the biggest festivals but I don't think I could survive more than one day, not a big fan of camping. There was a torrential downfall the year we played. I think you would have to be on drugs to get through that festival.
AAAmusic: Who is the biggest band you have played with and how did you find that?

Alexander: Well, I would definitely say opening for 'Muse' at 'Wembley Stadium' that was a shock to the system, looking out on a packed crowd. I thought it would be more nerve wracking playing to a audience that size but you kinda don't notice them all after you get started and just go into the usual routine. We got the opportunity 'cause we played a radio show with them, six months prior and we got on with them and they liked us. So when they got a chance to pick their supports they asked if we would be available to play.
AAAmusic: Are you big 'Alice in Wonderland' fans?

Alexander: I remember it scaring me quite a bit, I'd say I'm a fan but not an obsessive fan, like someone that reads it or watches it every day. I think about it from time to time, it didn't really influence the band's name, 'cause I guess that's why you asked me that question. The name was something we thought would be good because it had general connotations that could mean different things to different people. When we came up with the name we were watching a documentary on 'Jefferson Airplane' and it just came into our heads. I think it's a good name.
Daniel Cairns