Mouse on Mars – Parastrophics
aaamusic | On 11, Mar 2012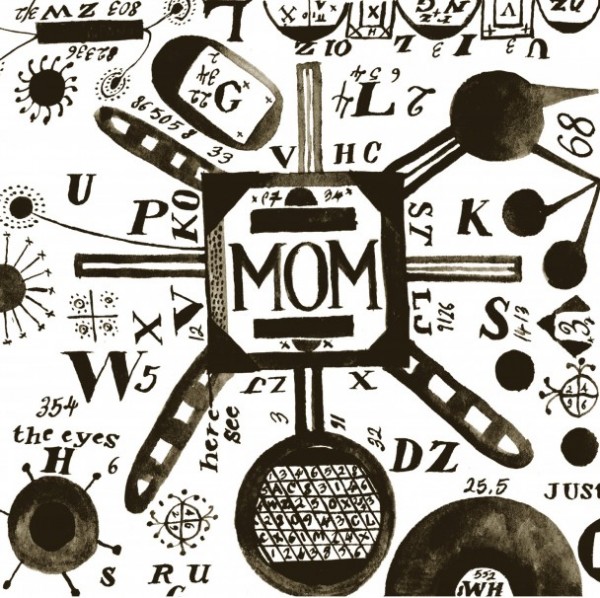 Mouse On Mars' new album 'Parastrophics' sounds like a compilation of almost every popular leftfield dance producer. Someone unfamiliar with the German duo (Jan St Werner and Andi Toma) would be forgiven for dismissing 'Parastrophics' as an album of stolen sounds and imitated ideas. They'd be forgiven because Mouse On Mars have been making sounds of this sort since 1993 (!), breaking ground in electronic music – across no less than nine previous albums – long before our contemporary music-makers were heralded as groundbreaking.
'Parastrophics' is the duo's first full-length record in six years, but more noteworthy is that fact that it is the first album to be released through Monkeytown – fellow German duo Modeselektor's label. The reason that this is a notable fact because of the influence that Mouse On Mars must have had on Modeselektor, which is evident in the sheer number of similarities between 'Parastrophics' and Modeselektor's last album 'Monkeytown': both albums are eccentric and eclectic, incorporating both a sense of fun, and an element of pop.
Mouse On Mars essentially make IDM, which is strong on techno and electro. But their take on IDM isn't to overtly challenge the listener, but to instil an element of progression into accessible structures – all the while maintaining a sense of melody. Unlike previous albums (and much like the last Modeselektor album), Mouse On Mars have tried their hand at introducing hiphop beats into their electronica, and the general tone is more upbeat and straightforward than much of their ambient and experimental past.
Songs like 'Chordblocker, Cinnamon Toasted' and 'They Know Your Name' are progressive but tuneful electro numbers, with the former having hiphop vocals, and the latter having robotic, pop singing. Tracks like opener 'The Beach Stop' and 'Gearknot Cherry' are erratic yet soft, glitch-heavy numbers – not a million miles away from the post-dubstep of Brainfeeder acts like Flying Lotus. 'Syncropticians', 'Cricket', and interlude 'Bruised To Imwimper' are more understated, ambient IDM numbers in the vein of Four Tet. The enjoyable 'Polaroyced' is club banger that contains the kind of rave synths and electro-funk that Rustie used to propel his 'Glass Swords' LP, while the techno of 'Seaqz' sounds like Simian Mobile Disco on speed. Highlight 'Baku Hipster' sounds like Modeselektor collaborating with M.I.A. – a strong hiphop vibe, spitting female vocals, and moody alternative dance.
With 'Parastrophics' Mouse On Mars have crafted an album with respectable results – massive beats, so-so vocals, and a suitable level of experimentalism. The only problem with the record (and a problem Modeselektor encountered on 'Monkeytown') is that integrating so many different subgenres of dance music into one record makes for a rather inconsistent and chaotic overall listen. Assessed individually, all the tracks border brilliance, but considered as a whole, 'Parastrophics' makes for a bit of a mess. Also, Mouse On Mars may well be the uncredited IDM inspiration for the popular, mainstream purveyors of progressive electronica (FlyLo, Four Tet, Modeselektor, etc), but maybe, just maybe, this album is the point where Mouse On Mars stopped simply being the quiet source of inventiveness, and starting being influenced by their younger peers. Nonetheless, this is a hugely enjoyable record, and should (hopefully) bring Mouse On Mars a hell of a lot more recognition – the recognition they deserve.
Clive Rozario