The Finger – I Don't Believe My Eyes
aaamusic | On 11, Mar 2012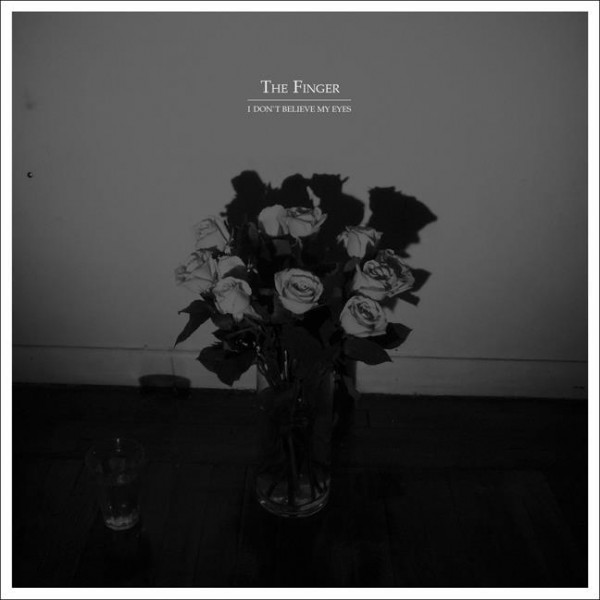 Greek based five piece "The Finger" release their debut  album  entitled "I Don't Believe My Eyes" on March 15th. After learning that this band only formed in the summer of 2011, I cannot believe my ears! The Finger have a dark, indie- new wave sound and say that they are especially influenced by  UK rock bands like The Cure  and Pink Floyd.
This album is said to be influenced by the current economic and political crisis in Greece- so needless to say there is frustration and anger to be heard but The Finger also deal with more traditional themes such as love and death.
Title track "I don't Believe My Eyes" opens the album and is without a doubt one of the strongest tracks on this album. It has a hint of the early Cranberries sound. Lead singer Lia Siout has a beautiful low tone to her voice that really stands out from the mix. The production on this song is simple and understated and has quite a dark sound as a result of the heavy bass throughout.
"Die! Die Superhero!" which was previously released as a single; shows the more up tempo side to what this band do. It is also manages to be quite funny in its malicious threats "Die, die superhero, fly, fly out the window"."In a Fragment of Time" and "Brain Stroke" have more of a rock edge to them- a genre that The Finger seem comfortable in. The grungy guitars give their songs- which are essentially pop melodies a much needed edge.
While their music is not exactly innovative- The Finger are very appealing and their music is an easy listen. It's a shame that there are no songs on this album in the bands mother tongue- but in the globalised music market of today it is more than understandable that the band would want to reach a wider audience.
Orna Lyons