Eyebrow – Desire Lines
aaamusic | On 18, Mar 2012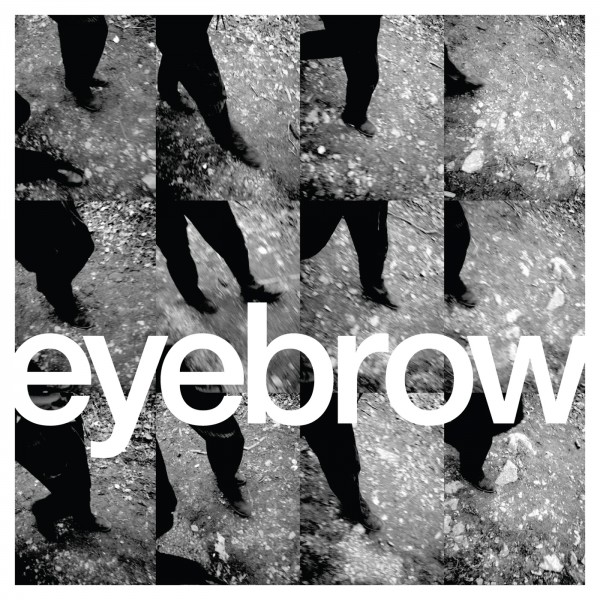 Some people might think that a duo who simply play a set of drums and a trumpet alone could not produce a very diverse sound at all. In fact, I think most people would probably think that, but in this case they would be wonderfully wrong. Eyebrow use a mixture of trumpet, drums and effects boxes to create something which is at once both atmospherically calm and strangely disturbing.
From first listen you will be pleasingly taken aback by spellbindingly rhythmic drums and the deft soar of trumpet. Diversely difficult to describe or pinpoint, Eyebrow are at once ambient, minimalist and rich, sounding like a fusion between electronica and cool jazz. Wigens provides the delicate drumming, creating the grounding of the sound, while Judge's trumpet provides the melody, floating atop somewhere in the stratosphere. Eyebrow take you to another world without so much as a word.
The whole album is unearthly; Dancing Ledge blends repetition and an unsettling melody of trumpet, with a mood that takes you to the top of the skies or the bottom of the ocean. It is clear why they were commissioned to do the soundtrack for dance film Elemental. Eyebrow have a striking ambience that makes them perfectly suited to producing soundtracks. The presence of their wonderful music could only add to any kind of character or visuals.
Quiet Fireworks is eerie and chilling, while Confidential Agent is jazzy and melodic, the rhythm of the drums at times making you want to dance in all their hypnosis. It is certainly a standout track. Dark Arches is centred around a base of forebodingly strict rhythm from Wigens and unsettling stretches of trumpet from Judge, sounding almost like alarm sirens at times. Eyebrow are experts of creating a unique mood and setting from what would seem like a limited amount of instruments. I could definitely see them go on to do even bigger and more prestigious soundtracks for films and even video games.
http://soundcloud.com/eyebrowband/sets/elemental-4/  – Eyebrow's utterly wonderful soundtrack, Elemental. It features a song for each of the four elements: Air, Water, Earth and Fire.
http://www.myspace.com/eyebrowraised – Check out the band's brilliant Myspace, featuring several tracks from Desire Lines.
Rose Benge