Keane work with Juan Antonio Bayona on new video
aaamusic | On 18, Mar 2012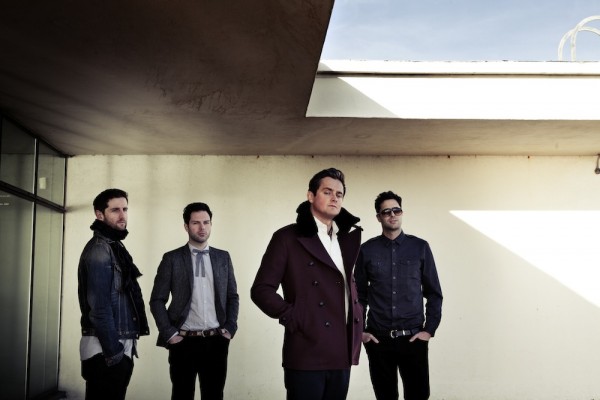 The acclaimed director Juan Antonio Bayona and writer Sergio G. Sanchez have co-directed the video for 'Disconnected', a song taken from Keane's highly anticipated new album 'Strangeland' due for release on 7th May 2012 through Island Records.
Bayona and Sanchez joined forces for the first time in the cult horror movie The Orphanage, which the former directed and the latter wrote. Their second collaboration will be released at the end of this year; The Impossible, an epic drama set during the Thailand tsunami in 2004 and starring Naomi Watts and Ewan McGregor.
Bayona, Sanchez and Keane filmed the video in a haunted house in Barcelona, which pays homage to 70's horror movie aesthetic. The pair have created a surreal and moving plot which tells the story of two lovers who have become detached from each other and ultimately questions the notion of reality and mortality.
Juan Antonio Bayona and Sergio G. Sanchez said:
"This hasn't just been another assignment for us. We¹ve spent many hours enjoying each and every one of Keane's albums. It has been fantastic to be able to be a part of their new record and we are thrilled they enjoyed it as much as we did."
Tom Chaplin said:
"We all came away feeling very excited about how it'll turn out! It's set in a creepy house with a 1970s Italian horror film vibe, so it's going to look like nothing we've ever made before. In fact, I'm still coughing up bits of dried leaves from one particular scene! Juan and Sergio's vision is completely unique and utterly thrilling, it was an inspiring experience."
Details of the 'Disconnected' premiere will be announced soon.
The first single to be taken from 'Strangeland' is 'Silenced By The Night' which will be released on 30th April. The new track premiered in the UK on Radio 1 earlier this week, and in America live on the Jimmy Kimmel show. Watch the band's Jimmy Kimmel performance on YouTube below: