The Drums collaboration w/ Mark Ronson & Royal Ballet + more
aaamusic | On 18, Mar 2012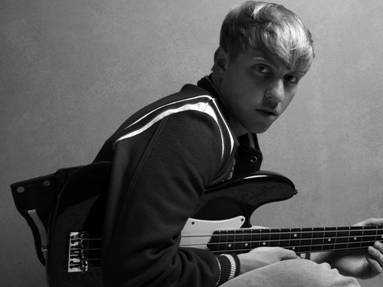 Following the release of single 'Days' and a stunning NME Awards show at London's Roundhouse last month (which the band have cited as one of their favourite shows to date), Jonny Pierce of The Drums will be participating in a star studded performance for acclaimed Royal Ballet choreographer Wayne McGregor and producer Mark Ronson.
The ballet, entitled 'Carbon Life', will be set to a cycle of nine love songs which will be sung by Jonny Pierce alongside recent collaborator Boy George, Alison Mosshart of The Kills, Hero Fisher and rappers Wale and Black Cobain. The music by Mark Ronson and Miike Snow's Andrew Wyatt has been orchestrated by Rufus Wainwright.
Jonny has collaborated with Ronson before, co-writing 'You Gave Me Nothing' and 'Lose It (In The End)' with Ghostface Killah on his 2010 album 'Record Collection'.
Boy George also appeared with The Drums onstage at their NME Awards show at London's Roundhouse in February, joining them for 'If He Likes It Let Him Do It' from their current album 'Portamento' and a special performance of Culture Club's 'Do You Really Want To Hurt Me?'
'Carbon Life' will run alongside 'Polyphonia' at the Royal Opera House in London, and opens on April 5th for six dates only. Ticket prices start at just £3 with a top price of £42. For ticket information please visit: www.roh.org.uk
You can also watch the video for 'Days' below: