New Black Manila Fiasco video teaser single released 30th April
aaamusic | On 19, Mar 2012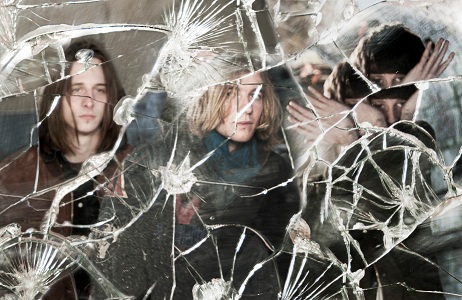 New Debut A/B side single 'Fiasco' to be released 30th April 2012.
'Fiasco' and 'England'' are to be self-released on 30th April. The tracks have been mastered by Mike Marsh. Mike has mastered legendary dance and rock records by Stereo MC's, Bjork, Oasis as well as Massive Attack, Chemical Brothers and Basement Jaxx.
Sibger Gareth aka 'Sun King' explains 'Fiasco', 'is about when you get to the point of being so completely and unavoidably shunted by drink, you feel like you're flying high above everything. It's so easy to get swept into passionate things when drunk and no doubt, drink doesn't always have to be the drive to get you there'
B-side "England" conjures up the land as the band see if through their cracked psychedelic mirror. Bass player Conrad says 'The perception of what it is to be an 'English Man' has been completely rewritten by my generation. Britannia now rules the waves through the Arts, music and literature, I am much prouder to be part of this New England'.
UK dates, further TBA:
20th April – Buffalo Bar with Dingus Khan (Chamber presents)
5th May – The Bethnal Green Working Men's Club (single launch)