Emily Barker & The Red Clay Halo Announce New Single, Video and UK Tour
aaamusic | On 21, Mar 2012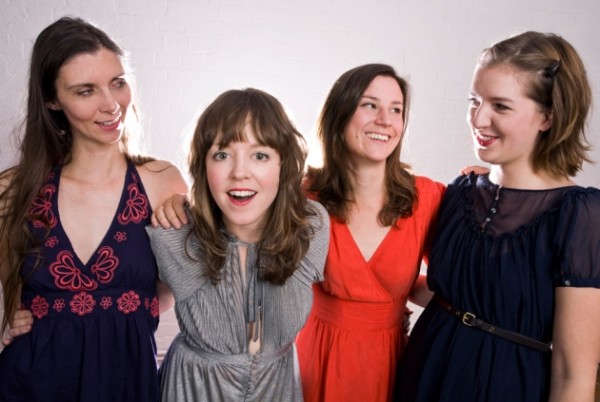 Emily Barker & The Red Clay Halo 
Emily Barker & The Red Clay Halo Announce New Single, Video and UK Tour
'The Rains' / 'Nostalgia'
Single release date: 09.04.2012 – Label: Everyone Sang / Linn Records
'The Rains' was written to accompany a beautiful super-8 short film by Patti Gaal-Holmes, inspired by Robert Creeley's poem 'The Rain', in which small, perceived moments such as a walk in the forest, a bird in flight, rushing water, or a painterly sky inform a remembering of the self: "What am I to myself that must now remain?".
'Nostalgia' first appeared on the band's second album 'Despite the Snow', and was later adapted for BBC crime series 'Wallander' starring Kenneth Brannagh, picking up a Royal Television Gala Award and a BAFTA for Best TV Theme. This new version is based on the television edit, released to coincide with the much-anticipated third series of Wallander.
Both tracks were recorded in January at Gorbals Sound in Glasgow with revered Scottish producer Calum Malcolm (The Blue Nile, Capercaillie, Lau to name but a few), having been introduced to him by Linn Records.
Emily says "It was an absolute joy and honour to have the opportunity to work with a producer of Calum's calibre, and we're delighted with the results."
The band are now planning to record a full album with Calum, with support from Linn.
Emily Barker & The Red Clay Halo are on tour in the UK this month before heading to Europe supporting Frank Turner:
Fri 16 Mar Sevenoaks, Rock Plaza | Tickets
Sat 17 Mar Cotherstone, Cotherstone Village Hall | Tickets: 01833 650914
Sun 18 Mar Durham, The Old Laundrette | Tickets
Wed 21 Mar Shoreham, Ropetackle Arts Centre | Tickets
Fri 23 Mar Swanage, Square & Compass | Tickets
Sat 24 Mar Bournemouth, Bournemouth Folk Festival | Tickets
Sun 25 Mar Colchester, Little Rabbit Barn | Tickets
Tue 27 Mar Putney, Half Moon | Tickets
Watch | The Rains (Video): here
http://www.emily-barker.com / http://www.facebook.com/emilybarkerhalo