Allman Brown 'Woman' Debut Single and Video Plus Free Download
aaamusic | On 22, Mar 2012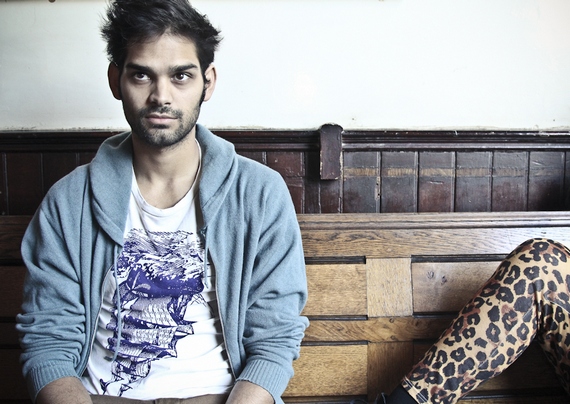 Woman" is the debut single and first track to be released by young Londoner Allman Brown. It's an intimate number showcasing his soulful side and marks the first fruit of his collaborations with Kensaltown Studios producers Paul Herman (Emelie Sande, Dido) and James Bryan (Nelly Furtado).
Having made a worthy impact on the London gig circuit, Allman found himself invited to ply his dulcet tones in the acoustic bars of Paris and New York. Of course, he duly obliged and his exploits across the waters attracted the attention of influential music industry folks, including jazz prodigy John Batiste who joined him on stage during a gig at Soho House in New York.
He clearly made an impression across the Atlantic, playing to full houses in NYC, but it was the hit-making producers at KensalTown studios who took him under their wing, proving he has come a long way since sneaking into gigs whilst working as a bartender at the Royal Albert Hall.
"Allman Brown is one of those artists who it's so natural and easy to work with. We were tipped off about him by a live promoter friend and after one studio session we instantly recognised Allman's intrinsic talent and couldn't wait to get started" – Paul Herman
As his new fans will know, Allman isn't ashamed to explore the sentimental side of music and draws inspiration from the likes of Ben Howard, Ray LaMontagne, Justin Vernon, Nick Cave, Springsteen, and Bombay Bicycle Club. His style lies somewhere between them all but with an added dash of pop sensibilities and a unique inherent softness.
In his own words: "I love to write songs and hear them develop, I'm just thinking about playing more than anything, keeping it as natural as possible. No artifice, just organic and uninhibited".
Allman is encouraging other artists to collaborate with him via a remix competition which can be found here: www.soundcloud.com/yourfriendbam/sets/allman-brown-woman-remix-stems
Catch Allman Brown live:
March 14th- The Regal Room London
March 19th- The Boogaloo London
April 12th – Lock Tavern – Young and Lost
April 21st – AAA Club, Kensington, London
May 19th – AAA Club, Kensington, London
See the video for Woman here: http://1OA.r.mailjet.com/k8zVlagx/pmB1l/14wk4T/tw.gs/Q7tf0
Download the free track 'Bury My Heart' here: www.allmanbrown.bandcamp.com/track/bury-my-heart
www.allmanbrown.com // www.facebook.com/pages/Allman-Brown/133246273390259 // Instagram @allmanbrown // Twitter @allmanbrown