Van Dyke Parks to reissue three classic albums on Bella Union + rare live date
aaamusic | On 22, Mar 2012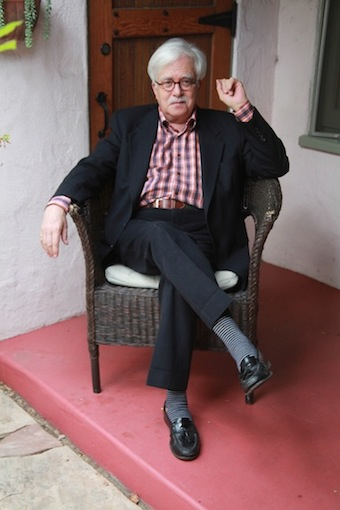 Bella Union are very proud to announce the long-awaited reissue of three of the most highly prized and visionary albums from one of the most influential figures of twentieth century music, Van Dyke Parks.
If you don't know Van Dyke Parks, now is the chance to immerse yourself in a uniquely eclectic and daring landscape. Parks may be best known for penning the lyrics to The Beach Boys' legendary sixties masterpiece Smile and more recently his arrangements helped shape Joanna Newsom's epic album Ys. But the true riches of Parks' talent lies in his first three solo albums, Song Cycle (1968), Discover America (1972) and Clang Of The Yankee Reaper (1975). This trio of acclaimed records defined Americana decades before the term was invented. An expansive Americana that didn't merely tap the post-war roots in folk and country music that we expect from the genre, but an all-embracing vision that included ragtime, vaudeville, jazz, bluegrass, psychedelia, classical and calypso, unified by a singer-songwriter spirit as much in line with Randy Newman and Harry Nilsson as Park's collaborator Brian Wilson.
Bella Union will release Song Cycle, Discover America and Clang Of The Yankee Reaper in June 2012.
To celebrate the release, Van Dyke Parks will make a rare live appearance, performing at the Barbican with full orchestral accompaniment from the Britten Sinfonia and an astounding line-up of special guests to be announced soon.
Date/info below:
Saturday 23 June – LONDON – Barbican