JOSHUA CAOLE – Moon Palace
aaamusic | On 24, Mar 2012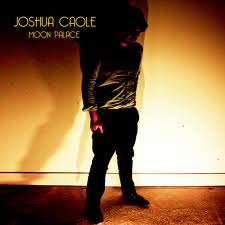 Joshua Caole is a folk and bluegrass singer from Cardiff, Wales. His influences are Phil Ochs, Bob Dylan, Andrew Bird, Ryan Adams and Gerry Rafferty. Slow Hearts, his debut EP, was released in December 2010.
His 12 track debut album Moon Palace will be released on April 16th, 2012 on Bullo Pill Recordings. It takes its name from a book by Paul Auster, about exploration and discovery in America's mid-west.
Sweet Sweet Eyes displays his love of American country with a catchy acoustic song. His moody guitar work on Butterfly is accompanied by a lovely blues harmonica. Girl of Your Own Times is delicate storytelling with a tender feel.
To Critics, Joshua reflects on life's mysteries intermittently well, with a lack of any impressive or memorable songs. To fans he's warm, pained and fragile and sings with passion. His songs are introspective, yet clean and soothing.
Anthony Weightman