Kaiser Chiefs announce Souvenir: The Singles 2004 – 2012
aaamusic | On 27, Mar 2012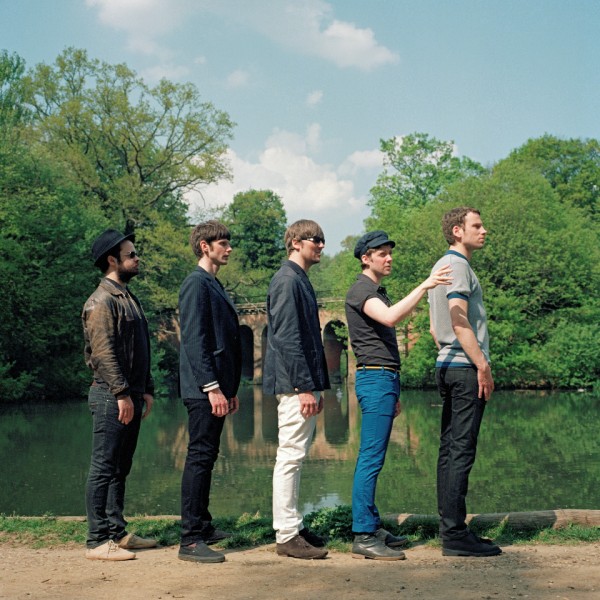 Kaiser Chiefs see in 2012 on the back of a sold out 22 date UK tour,the band's most extensive career run in the UK; news of two brand new songs and Souvenir: The Singles 2004 – 2012; a career spanning collection overseeing their singles CV.
The sixteen track album collates the band's extensive and successful singles career to date which includes no less than six Top Ten hits, numerous airplay successes, a Number One (2007) UK and European airplay hit in the shape of 'Ruby' and the addition of two newly written hit songs–in-waiting 'Listen To Your Head' and 'On The Run'.
Since bursting onto the musical stage in 2004 the five-piece have provided the musical backdrop for young and old alike,be it the effervescence of debut 'Oh My God', the generation jumping triumphant 'Ruby',the anthemic enormity of favourites 'The Angry Mob' or 'Modern Way' and on that musical journey become one of the most successful singles bands of the past decade.
Lyrically adept, musically on the button, Kaiser Chiefs have been past masters of writing the classic British 45, and as these tracks attest have witnessed a group mining a rich vein of creativity which continues with the addition of two brand new songs included here.
Written and produced by the band's Nick Hodgson, 'Listen To Your Head' (mixed by Rich Costey) was recorded in the band's East London studio, Chewdio early in 2012. The second of the new tracks 'On The Run' sees the band reunited with Stephen Street (The Smiths, Blur) who oversaw production duties on the band's multi-million selling debut 'Employment' (2005) and it's triple Platinum selling successor 'Yours Truly, Angry Mob' (2007). Mixed by Claudius Mittendorfer (The Vaccines, Interpol), 'On The Run' acts as the final piece of the musical jigsaw and signals the imminence of the release.
Kaiser Chiefs have also confirmed their biggest tour Stateside which will see them appear on the Main Stage at both Coachella Festivals in California, and returning to The Late Show with David Letterman to perform 'On The Run'. The tour coincides with the US only LP 'Start The Revolution Without Me' in March for the band's new US label Downtown/Co-Operative, compiling the best cuts from last year's 'The Future Is Medieval' with a handful of unreleased tracks. 'On The Run' is currently a US hit – # 3 most added on Alternative/Rock radio on the eve of their biggest US tour to date.
'Souvenir: The Singles 2004 – 2012' will be released on 4th June 2012 through Fiction / B-Unique Records and available on CD and digitally through all usual outlets.
This summer will see Kaiser Chiefs making Main Stage appearances at T-in-the-Park on June 6th and in August at this year's Reading (26th) & Leeds (24th) Festival.
The full track-listing is:
1. Oh My God
2. Ruby
3. I Predict A Riot
4. Never Miss A Beat
5. Everything Is Average Nowadays
6. The Angry Mob
7. Listen To Your Head
8. Every Day I Love You Less and Less
9. Little Shocks
10. Love's Not A Competition(But I'm Winning)
11. Good Days Bad Days
12. On The Run
13. You Can Have It All
14. Modern Way
15. Man On Mars
16. Kinda Girl You Are