Ariel Pink and R. Stevie Moore present KU KLUX GLAM | New on Stroll On Records | 100 Tape Only Physical Release
aaamusic | On 29, Mar 2012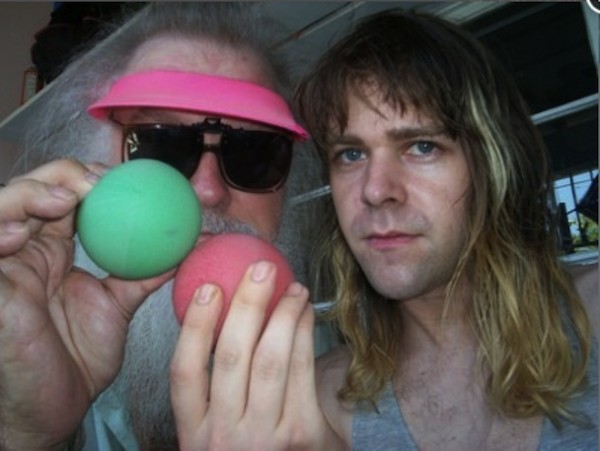 Ariel Pink & R. Stevie Moore combine forces in 'Ku Klux Glam', delivering psychedelic sounds that melt minds. Only 100 copies will be pressed of this numbered tape with a special fold out poster, courtesy of Stroll On Records.
The tape acts as a 20 track sampler of the Ku Klux Glam catalogue, with 'No Zipper' available to stream and embed now.
Already famed artists in their own right, the two lo-fi masters creative paths hadn't crossed before touring together in 2011. Ariel Pink claims Moore as his 'mentor', and Moore's influence is one that Ariel Pink has always claimed to be prevalent in his own sound. Finding themselves together at last with the chance to record, the duo set to forging Ku Klux Glam.
Befitting of its risque name, the project owes as much to the glam era as it does to Pink and Moore's appropriately esoteric takes on musical structure. Split between flowery pop, obtuse electronics and warped lyrical leanings, Ku Klux Glam is a disorientating and incredibly fun new tack adding to both artists' revered modern statuses.