Natural Rhythm Festival, new intimate festival to Eclipse all others
aaamusic | On 31, Mar 2012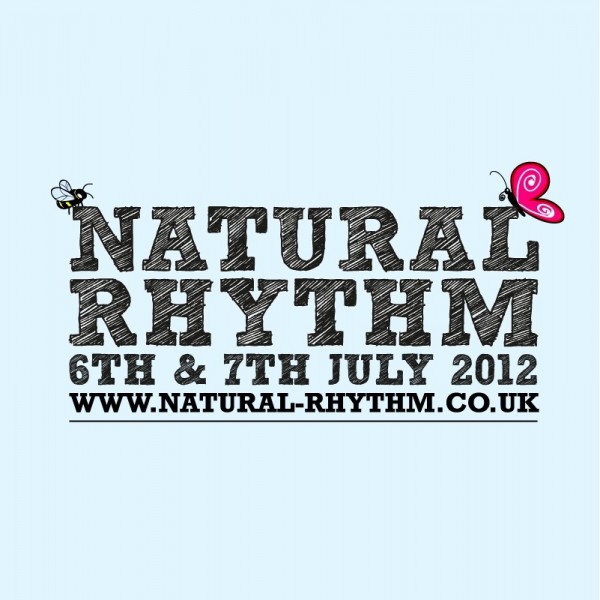 Natural Rhythm Festival, new intimate to Eclipse all others… 
In the last few years most small boutique festivals have at least doubled in size. It is a pleasure to hear about one that has started purposely very small to encourage the right people and the right vibe. This year Natural Rhythm Festival have begun with the intention to provide what they believe is missing from the world of festivals; an intimate experience in the great British outdoors.
The festival will only sell 1500 tickets but they still have a fantastic, varied line up and are providing interactive art throughout the secluded woodland and lush field site in Ely, Cambridgeshire.
At the height of the festival there will be four arenas with Funktion One sound-systems playing something for everyone. So far the headliners include DJ Marky, Krafty Kuts, Mungo's Hi Fi and Clive Henry.
The founders have over 20 years experience of pioneering some of the best electronic music events East Anglia has ever seen so we can be confident that they have the know-how to make this work. Interestingly, one of the founders, Stuart Banks, started the Eclipse raves in the early 90s and then went on to run the first dance music festival in East Anglia. Natural Rhythm's line up may be a current music nod to his dance music roots in the area.
As well as their varied music policy Natural Rhythm promises extraordinary encounters. Highlights include an acoustic music camp-fire and alternative Olympic games (hosted by 
http://www.taxdeductible.co.uk
), a live street art exhibition resulting in a street art charity auction and, for the child inside you, there will be hair, make up and dress up stalls and a traditional ferris wheel and helter skelter.
Natural Rhythm Festival: Friday 6th July – Saturday 7th July 2012
Line-up
DJ Marky
MC LowQui
Krafty Kuts
A.Skillz
Clive Henry
Mungo's Hi Fi
Richy Ahmed
Killawatt
Bladerunner
Nisekay (Lo*Kee)
Sebastian Voigt (Lo*Kee)
Tred Benedict (Spilt Milk)
BMK | Carl Woodward | Coda | Color DJ's | Daddy Genius | Dan Bolton
Dave Venn | DJ Dee | DJ Squeaks | Flat T | Foul Matta | Get Low Cartel
Gigante  | Henry Kirkup | Inigo Surio | Inja | Jarmz | Jimmy Danger | Just Jazz
Kevin Agius | Le Jockey | Luke Stereo | Michael Carolan | Mike Hartley
MissChivers | Mr Margaret Scratcher | Mr Mhishi | Penny for the DJ
Pete Moore | Pow! Party Boys | Ricky Cox | Ryan Covill | Savage Rehab
Simone Gatt | Simsi | Stuart Banks | Swiss | T_! | Technically Sound
The Brass Funkeys | The Colour Movement | The Sharps | The Soft
Tim Coombs & Frank Besant Timba | Ursa Minor | Variations | Whittz
Wil Maddams | Will Streetwise | Zak
Plus more to be announced…
Natural Rhythm Festival 2012
Tickets
Includes free camping: Ticket price range £35.40 – £55.00
Date:
Friday 6th July – Saturday 7th July 2012
Times:
Friday 6th July – Doors open 12pm – Arenas open 3pm, close at 2am
Saturday 7th July – Arenas open 12pm, close at 6am
Last entry is 12am on both nights
Location:
Harlocks Farm, Cambridgeshire, CB7 5TR