Northern Soul: 20 Original Classics Volume 2
aaamusic | On 31, Mar 2012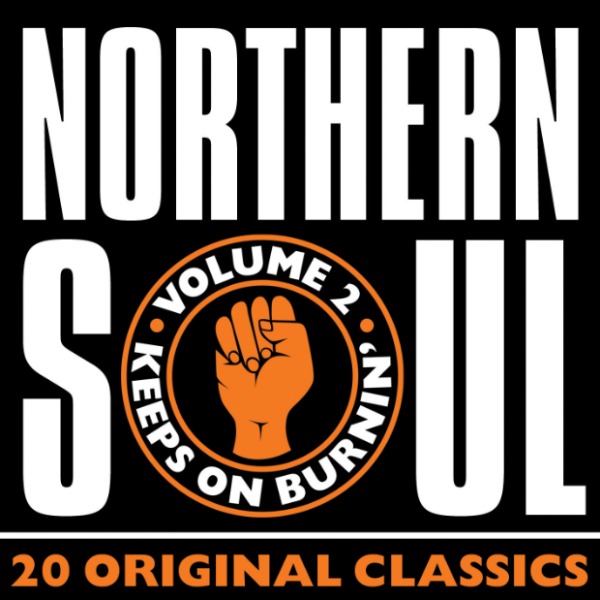 Various Artists
Northern Soul: 20 Original Classics Volume 2
Out 16th April 2012 on Spectrum Audio
Since its release in July 2010, Northern Soul: 20 Original Classics has sold over 74,000 o.t.c. Now two years later the same team are pleased to present volume 2.
This collection of 20 Original Northern Soul classics provides the listener with an overview of a style of black American soul music which swept across England in the late 60s & 70s. Emerging from the British mod scene in northern England, the style initially focused on the heavy beat and fast tempo of the Tamla Motown sound of the time but expanded to take on other styles.
The album features household names including The Supremes, Dusty Springfield, Ray Charles & The Temptations alongside lesser-known artists made famous by the genre including Nolan Porter and The Hit Pack.
Compiled by Johnny Chandler with sleevenotes by Paolo Hewitt author of leading books on Oasis, The Jam, Small Faces and The Beatles.
Track List
1. The Impressions – Can't Satisfy
2. Martha Reeves & Vandellas – Show Me The Way
3. Ray Charles – I Don't Need No Doctor
4. Dusty Springfield – What's It Gonna Be
5. The Temptations – Girl (Why You Wanna Make Me Blue)
6. The Supremes – Love Is Like An Itching In My Heart
7. Billy Stewart – Secret Love
8. The Dells – Run For Cover
9. Nolan Porter – If I Could Only Be Sure
10. Mary Wells – Drop In The Bucket
11. Eddie Holman – I Love You
12. Yvonne Baker – You Didn't Say A Word
13. Greg Perry – Variety Is The Spice Of Life
14. Fontella Bass – Rescue Me
15. Joe Cato – I'm So Glad
16. Kelly Brothers – Crystal Blue Persuasion
17. Kim Weston – Take Me In Your Arms (Rock Me For A Little While)
18. Tammi Terrell – All I Do Is Think About You
19. The Hit Pack – Never Say No To Your Baby
20. Terry Callier – I Don't Want To See Myself (Without You)