The Draymin – Should've Known Better
aaamusic | On 01, Apr 2012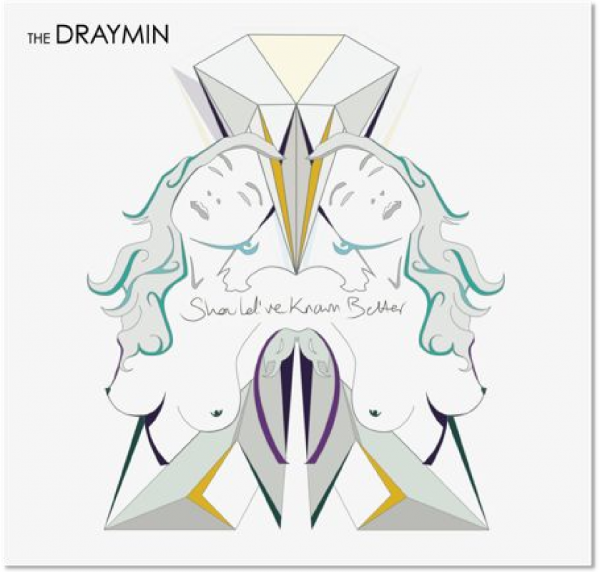 The Draymin seem to have all eyes set on stadium tours with 'Should've Known Better'. For the most part this means big, full-on electro pop rock stompers, but in between the club trappings and indie electro rock hook, there are some treats on offer that justify the bombast evident throughout.
The first few tracks are, well, big. Very, very big. There are few moments where there doesn't seem to be a million things all going on at once. 'Heart Attack' opens the album with an understated rave synth and carries the feel through an atmospheric arena rock verse/pre-chorus/drop 'n chorus progression, with a sense of gratification so strong and full it is almost perverse. The hook involved is slick and full of life, and the band put the full boot in once they get going, even if the quieter moments can slacken. Then we get the bustling yet slightly familiar 'Hold Your Position', which if anything gets let down by its straightforward sound, the most interesting bits being where the hooks, riffs and melodies all hit at once, as the cavernous production leaves quieter moments a little hollow. But I can see where these guys want to be: an anthemic sing-along, and once again, when they get going there is little faulting them in this respect. And the moody electro synths on 'Sit On Stairs' really lifts the dance rock and twiddly guitars to an intense level that matches what the vocals aim for, and a singalong woah-oh finish.
But the first hint that The Draymin might actually hit the heights they're aiming for is 'Don't Fade Away'. Something clicks into place here, with a synth and bass driven intensity, and a passionate vocal delivery with lyrics and a verse instrumentation with an intricate guitar line and shimmering synth underneath foregrounded vocals that sound like Brand New writing a rave rock song. This is the first time the singer seems to really get his teeth (or should that be vocal chords) properly into a song, and it really brings out the huge sounds coming from the band, and make the song truly attention-grabbing. But they can write a good ballad too. 'I'm There' has an opening guitar line that sounds like a bluesy take on the great soundtrack piece In A Heartbeat, which immediately means it is a climactic, subtly thrilling sound, and despite a slightly overproduced vocal sound there's a real passion to the vocal delivery which stands out against the stark musical background before the song fluctuates between moody yet jittery dancefloor rock and spine-tingling buildup, and the almost hymn-like quality of the title track's opening, which you know will be the one where everyone whips out their phones and lighters at the first note hit on the church organ keyboard sound, and the band's unstoppable bouncy rhythms work well with the more solemn lyrics and downcast bassline, even if the middle eight feels somewhat forced.
There's also a surreal Queen moment, as 'You Bring The Fire' brings not only a surprisingly tasty song, but a fiery powerpop to the stadium sound that hints at a band that want to take their sound to its limits, even if it is also dogged by the less welcome/interesting ghost of U2. There are low(er) points. 'Mirrors' sounds a bit too much like the previous tracks to really feel worth it, despite the way it almost demands the listener to jump up and down in time to its chorus in a room full of euphorically sweaty fellow fans. And after the aforementioned excellent 'Don't Fade Away', 'We Will Fall' feels a bit too much of a lull, but the vocal harmonies and keen ear for a good melody mean it's not exactly tedious. However 'Block 11' despite its lyrically tantalising moments doesn't ever get fully realised, diving a little too much into overfamiliar songwriting territory.
The Draymin are a band that have somehow managed to take all the good bits from stadium and arena bands, sprinkle in some Beatles appeal, a bit of Saturday nights out of an electro dancefloor, and make a sound that's almost unnervingly listenable. 'Should've Known Better' might not make album of the year, but it's a really solid offering, and if they could coax more of the spirit and soul that's discernable beneath the slick production (and get the singer to put more fire in his vocals) then they could really get somewhere with their blend of heartfelt pop and expansive synth rock orchestration.
Katie H-Halinski