HUW STEPHENS ENLISTS GUEST CONTROLLERS SLOW CLUB FOR APRIL TOPMAN CTRL
aaamusic | On 02, Apr 2012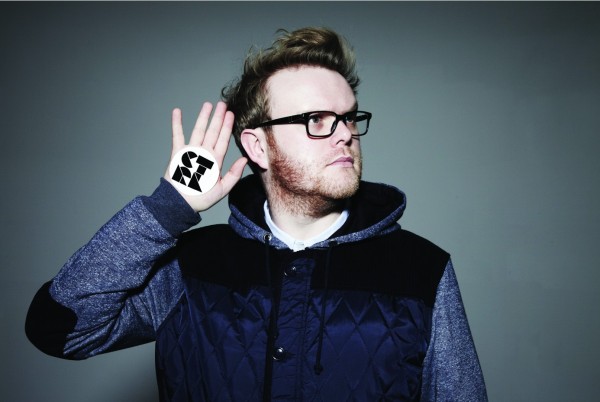 The launch of Topman Ctrl got off to a flying start with resident Controller Huw Stephens and his guests leading the way to the best new music from the web and beyond. With a new month comes great new guests and as we say goodbye to The 2 Bears, April 2012 sees Huw team up with Sheffield folk-pop duo Slow Club. Head to www.topman.com/ctrl to get your music fix, as Huw along with Rebecca and Charles aka Slow Club drop their favourite new tunes, videos and other exclusive content into thefeed.
It's been a busy month for Slow Club and following on from the release of their new single 'The Dog' they join Huw Stephens as Guest Controllers throughout April. Their favourite musical finds will be put together with Huw's for you to enjoy so stop by and check out what makes them tick. It's all happening at the Topman Ctrl 'feed', your place to find the best music from across the globe, constantly updated by people in the know!
As we bid farewell to our Guest Controllers for March, The 2 Bears have put together a little surprise for all you music fans out there. To celebrate a month at the helm of Topman Ctrl, The 2 Bears have compiled The Nod Factor, a special mixtape dedicated to the, "golden era of hip-hop bangers" – from 1990 to 1996. From KRS-One to Brand Nubian, from Mad Skillz to Mobb Deep, it was a boom time for hip-hop, with producers ripping up old funk and jazz records and looping them together as a new generation of MCs bust out to become household names. Raf Daddy from The 2 Bears was a hip-hop obsessive during that time, and The Nod Factor is his love letter to the music and an era that continues toinspire to this day. To listen to this monumental mix masterpiece, head to the Feed at www.topman.com/ctrl
Charles from Slow Club said – "Toooopman! Excited to share some of our favourite new artists from Sheffield and beyond!"
Rebecca from Slow Club said – "Can't wait to be the big boss man at Topman CTRL for a month and share all our favourite stuff with you! Prepare yourselves for the filthiest RnB and probably some Elton John and Van Morrison."
Huw Stephens said – "I'm delighted that Slow Club are going to be the Controllers for Topman CTRL for April. Rebecca and Charles are one of my favourite bands, their albums are full of some of the freshest guitar sounds of the last few years and they continue to intrigue, evolve and gather fans around the world. They love their music and are always checking out new bands, Rebecca's love for new r'n'b and hip hop is infectious and they constantly seek out new music wherever they play so I expect to hear some amazing new music from them for the next month".
So, what are you waiting for? Go to www.topman.com/ctrl and discover what's hot, what's new and what's in store for 2012 #TopmanCTRL.