A Chat With Matt Cardle
aaamusic | On 08, Apr 2012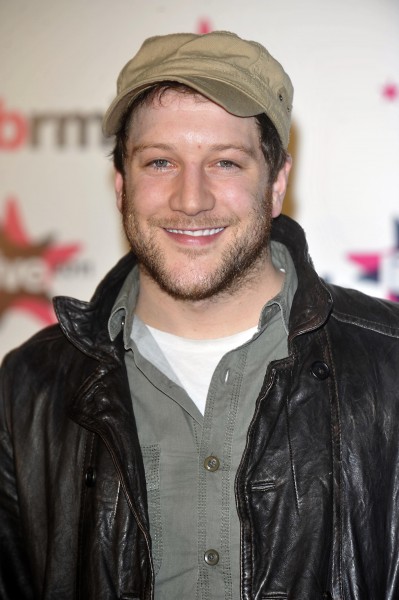 Daniel Cairns chats to Matt Cardle about his life before and after X-Factor and his Indie and Rock background.
When I interviewed Matt I found there was much more to this popstar than just being an X-Factor winner. He had a strong musical background, playing in many bands before, and was a veteran on the live circuit. This interview explains about Matt's past and future.
AAAmusic: Most people don't realize you were doing music before X-Factor, can you tell me about Darwyn and Seven Summers?
Matt Cardle: Darwyn was a band that I was in. I was in three or four different bands even one of them was a heavy metal band, but some of these came to an end when I broke my amp and we just didn't do anything more. Ali and Richard approached me and we formed the band Darwyn which went from strength to strength. We had loads of goods songs to back ourselves up and Seven Summers was the same deal but coming from a more folk rock background.
AAAmusic: I have heard both of these bands and the music is really good. Do you ever wish you had made it with one of these rather than the way you did?

Matt Cardle: It would have been nice to have done that, but everything happens for a reason and the way I have done it has been amazing for me. It worked as a platform for people to know who I am and to hear my music. I don't regret it at all, it was my break and now I am in a great position and having a great time with people getting to hear my songs. I love playing music and it's great to get my music out to a wider audience.
AAAmusic: You worked with James Walsh from Starsailor on your album 'Letters' did you choose to work with him, and were you a fan before?

Matt Cardle: The record company was throwing names at me, and I already had an idea of people I would like to work with and didn't think I would have the chance to work with this one. And when they were reading out the list and that one came up I literally almost fell out of my seat and I jumped up and said 'That's the one, that's who I want to work with!' He has an incredible voice and is a great songwriter and one of the nicest guys around. I think his voice and the chords he chooses really helped to set the mood of the songs I wanted to do. He was on the same wave length as me so it really made the ideas in my head come to light.
AAAmusic: How long have you played guitar for and are you classically trained?

Matt Cardle: I have been playing guitar for eighteen years. When I said to my Mum and Dad that I wanted to learn guitar when I was ten, they didn't really take me seriously because I had started and not finished a lot of different projects. So they didn't want to pay out a lot of money for a guitar for me to just pick it up for five minutes and never play it again. So they said they would hire one for me, and from the moment I had it I never put it down.This wasn't a phaze for me, I absolutely loved it, I wouldn't say I am the best guitarist and up to a great classical level but I think I can play well enough and it really helps me when I am writing songs.
AAAmusic: Have you been working on any new material?, and do you have any unusual instruments on the tracks?

Matt Cardle: I haven't really decided on any instruments for the second album yet, but I have about three tracks already that I am working on. I work most of my songs solo, then I meet up with other members of the band and people that I work with and we see how we can make these songs come to life and sound better. It would be nice to have some interesting instruments on the album and to do some new things to make it sound good, but at the end of the day it will be still my sound and my music.
AAAmusic: Adam Lambert who came second a few years back on American Idol is singing for Queen. If you could sing for any band who would it be?

Matt Cardle: This is an easy question for me, I would definitely say Pearl Jam as I have been into them for a very long time. So that's the band I would most like to sing for. It would be a dream come true for me.
AAAmusic: Your tour has been selling out all over the country and when I saw you recently the crowd was older than I thought. Do you think your fan base has changed a lot?

Matt Cardle: I think I still have a lot of X-Factor fans coming down to my shows, they wait at the stage door for me before and after the show, often screaming. I also think people are discovering my music now for the first time so I am getting new fans too, some of which are a lot older.
AAAmusic: I think you would go down well in America. Have you tried to break the American market yet?

Matt Cardle: Not yet, I am waiting until I have more material, I don't want to go down this road yet. I think if I jump the gun it will not work for me, it's quite hard to break into the American market. I think my music would go down well in America because it does have a classic rock edge to it and they love that kind of music over there. I am going to go over there to write the second album, so will definitely be over there for a writing session and probably some recording, and I think this will help to launch me Stateside.
AAAmusic: How did you pick your live band? Were they personal friends of yours before?

Matt Cardle: I have known the members of my live band for quite a while and I am really happy with who I have in it. The drummer Tom Peters was a sound engineer who worked with me when I was in Seven Summers. The pianist Paul Bullen played some of the same concerts as I did when I was in Darwyn, we have been friends for quite a while now and we had been talking for two years about doing something together. The guitarist Lorenzo de Feo has an amazing guitar sound and is really talented and brings great aspects to the live shows and he brings a flamboyance to the band. Remy Mallett completes the line-up and he brings a really good vibe to the band and he helps to bring the band into a tight unit. They actually love the music we are doing, so bring heart and feeling to the songs and really bring something to the live experience and people can see it works really well.
AAAmusic: So what are the next steps for Matt Cardle? Have you thought about Glastonbury and the festival circuit?
Matt Cardle: I haven't really thought about it much but would like to do the Isle of Wight Festival next year, This year I am really working on writing the second album which I am really excited about.
Author: Daniel Cairns
Photos: Brian Thomas Jordan