Marilyn Manson Announces Brixton Show
aaamusic | On 10, Apr 2012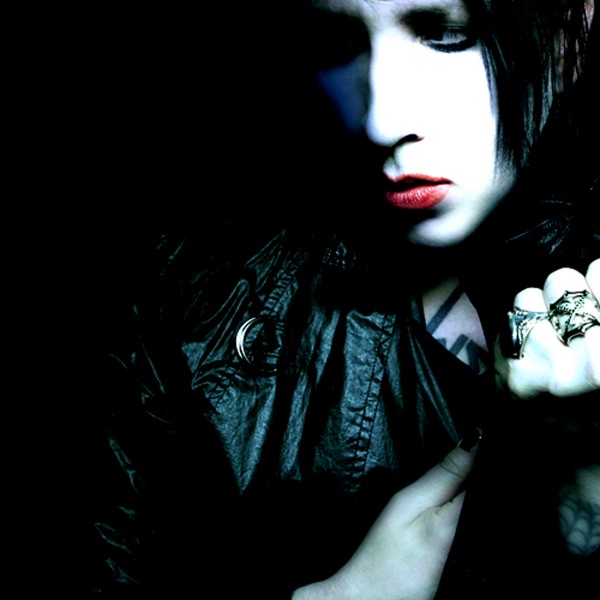 Marilyn Manson
Announces headline show
Brixton Academy, London, UK
Thursday 5th July 2012
To release Limited edition 7" single for Record Store Day – NO REFLECTION – April 21st 2012
Album BORN VILLAIN
(COOKCD554) Released April 30th 2012
Description: Manson No Refelction Cover
Marilyn Manson has announced a headline solo date at London's Brixton Academy on Thursday 5th July 2012. The show will go onsale at 9am GMT on Thursday 12th April 2012. Tickets will be available from www.kililive.com and www.o2academybrixton.co.uk and further guests are set to be announced.
Marilyn Manson continues to upend the mainstream with each new release, and his upcoming album Born Villain is about to take that a bit further on April 30th, 2012. Evidence #1, the single, "No Reflection":
The single will be released as white 7" vinyl in the UK and Europe on the 21st April 2012. The vinyl will be strictly limited to 1500 copies and will feature "No Reflection" (album version) and "No Reflection" (single edit). The release is in support of Record Store Day. Further information available on www.recordstoreday.co.uk
"No Reflection" is the lead track from Marilyn Manson's forthcoming album "Born Villain". "The new record put simply has the ambition and determination of how I started making music in the first place," Manson says. "It sounds like the first record in that it's not afraid to do anything. I had to remove myself from my lifestyle and start fresh."
"It doesn't really sound like any of my old records," Manson says in an upcoming Revolver magazine cover story. "In fact it sort of sounds like what I listened to before I made records — Killing Joke, Joy Division, Revolting Cocks, Bauhaus, Birthday Party…It's very rhythm-driven. I think this will probably be the grandest concept record of all."
The tumultuous relationship Marilyn Manson has cultivated with the public through his genre-defying music and anti-status quo message of thinking for oneself has resulted in sold-out tours, protests, legal battles, adoration, hate, more than 50 million records sales, award-winning distilled spirits, several Grammy nominations and, most importantly, a long list of some of the most enduring and powerful singles ever, such as "Lunchbox," "Get Your Gunn" "Sweet Dreams (Are Made of This)" "The Beautiful People," "Antichrist Superstar," "Tourniquet," "The Dope Show," "I Don't Like the Drugs (But the Drugs Like Me)," "The Fight Song," "Mobscene "Heart-Shaped Glasses," "Coma White" and "If I Was Your Vampire."
Marilyn Manson has had astounding success across the globe including three albums being certified platinum and three more certified gold in the USA, in addition to three top ten albums and two number-one albums (Mechanical Animals and The Golden Age of Grotesque). Leading up to the release of Born Villain, Marilyn Manson will be touring the United States for the first time since 2009. He kicks it off by headlining the Revolver "Golden Gods Awards" on April 11th at Club Nokia in Los Angeles – his first U.S. performance in nearly three years.
www.marilynmanson.com / www.cookingvinyl.com