Daniel Land & The Modern Painters – Eyes Wide Shut
aaamusic | On 16, Apr 2012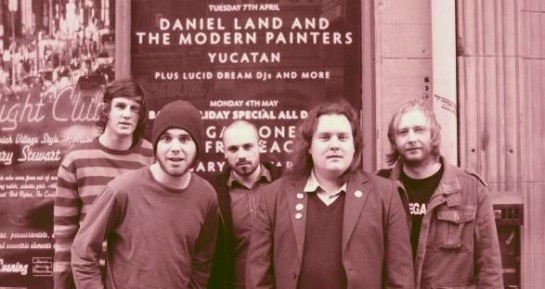 Daniel Land is quoted as a man that loves three-minute pop and endless, abstract noise. For the most part of their discography, Daniel Land & The Modern Painters subscribed to the latter.
Now, it seems, the band have turned their delay pedals down and made way for Daniel Land to shine as a clear-cut singer and songwriter. Don't get me wrong; this band has long made some beautiful noise. However, this single lets the individual, which the band's name suggests, shine. Airy guitars make a fine soundscape for both strings and falsetto to float on. Not sounding too dissimilar from the many Britpop bands that previously adopted that quintessential shoegaze sound, Land's vocals are what sets the band apart.
For me, I would be very satisfied if this was an album track. But for a single, it's not the finest painting. A nice listen it is but without any real identifiable structure, hook or excitement then a nice listen is what it is.
Eyes Wide Shout is out on Monday 21st April.
Author: Martin Vacher