LA BASED DUO- HE METHER- BURST ON TO THE SCENE WITH DEBUT BUZZ TRACK: 'TAKE ME TONIGHT'
aaamusic | On 18, Apr 2012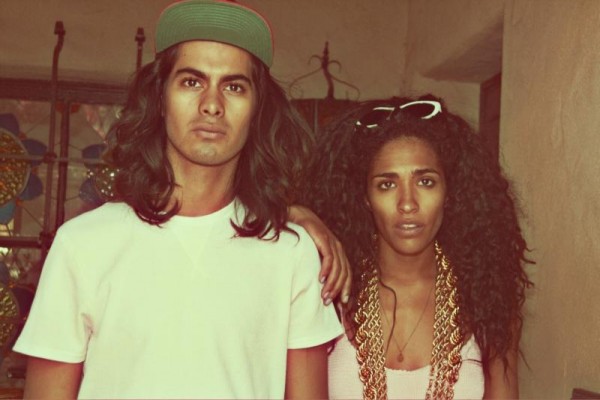 LA BASED DUO- HE METHER- BURST ON TO THE SCENE WITH DEBUT BUZZ TRACK:
'TAKE ME TONIGHT'
The exuberant musical  twosome- HE MET HER, have spent years honing their unique concoction of creative fantasy sounds; mixing playful melodies and often moody lyricism, all against the beachy backdrop of L.A's buzzing creative scene.
Their very first offering- 'Take Me Tonight' is an atmospheric, synth driven track that that showcases the vocals from both members of the outfit: Rocky Chance and Mowgli Moon. On the creative process of writing and recording the song, the band recall: "When we recorded Take Me Tonight, we were craving the groove.  We hung out with Jesse Rogg (Producer and writer for artists including: Sam Sparrow, Mike Posner and Adam Lambert) for a couple days and shot back and forth ideas over Fish tacos. We wanted to create a nouveau disco track, something you felt like hustling to, with that fresh electric twist to top it off."
Following 'Take Me Tonight', HE MET HER are gearing up for the release of their experimental and instantly engaging debut E.P entitled Crime Novela.
With an already burgeoning West Coast fan base, ever expanding by the power of their social media sites including a creative Tumblr page, HE MET HER are being welcomed as a refreshing blend of unabashed pop and unsolicited cool.  "We want our songs to be songs to feel good to, get free with and vibe out to. We express ourselves by allowing every song to be inspired by something classic we enjoy & mixing it with that future fun & experimental spin."
'Take Me Tonight' will be available as a free download via: http://soundcloud.com/hemether/take-me-tonight
For Further Information, visit: