Dan Mangan announces new single and reveals mini-documentary
aaamusic | On 22, Apr 2012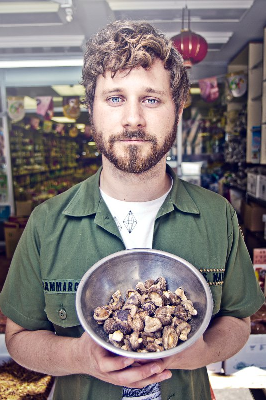 As Dan Mangan settles back into life on the road around Europe, he's unveiled this beautifully shot mini-documentary which shows him driving through the picturesque British Columbian landscape discussing his music.
Dan returns to the UK next week and will also be releasing 'About As Helpful As You Can Be Without Being Any Help At All', taken from his critically acclaimed album 'Oh Fortune' on April 30th 2012 through City Slang.
Watch the documentary here:
Complete with a nod to our own Wills & Kate in the opening shots, this short film shot by Annikki Heinemann shows Dan go on a journey not just through the stunning Canadian countryside, but also the root of his music, and how his song-writing and style has changed since starting out.
Currently on a European tour, Dan will be back on British soil in late April for a UK tour including sold out shows in London, Brighton and Manchester. Dan has also been added to this year's Camden Crawl and Summer Sundae festivals.
APRIL:
27th: BRIGHTON, The Hope
28th: MANCHESTER, Castle
29th: GLASGOW, Stereo
MAY:
1st: NEWCASTLE, Cluny 2
2nd: BRISTOL, Louisiana
3rd: LONDON, Bush Hall
4th: OXFORD, Jericho Tavern
5th: LEEDS, Holy Trinity Church
6th: LONDON, Camden Crawl
AUGUST:
17-19th: SUMMER SUNDAE WEEKENDER, Leicester