Scissor Sisters new video, album artwork & tracklisting
aaamusic | On 22, Apr 2012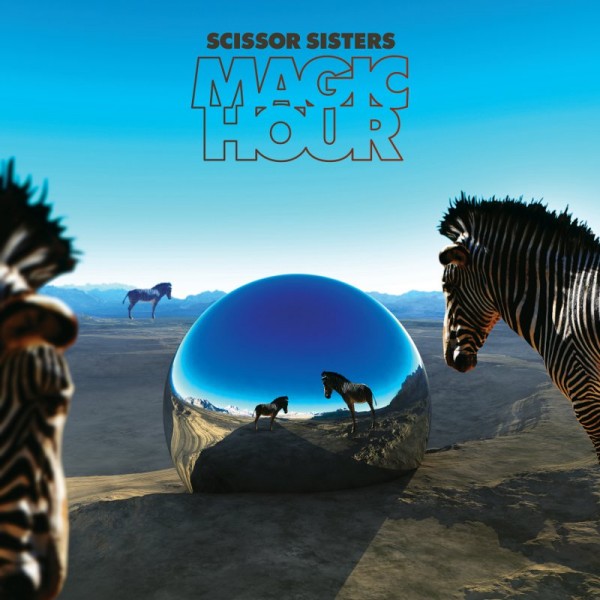 Scissor Sisters have just uploaded the video for their new Calvin Harris produced single, 'Only The Horses' out on 20th May 2012. The New York band have also released more information about their fourth album 'Magic Hour', which comes out on 28th May 2012 through Polydor.
Directed by Lorenzo Fonda, who has previously created videos for artists including Metronomy, Jamie Woon and Bright Eyes.
"It's a sweet joyful mélange of beat-driven future-pop," says Jake Shears of the new record Magic Hour. "It style-hops all over the place unabashedly."
The new album is the result of a series of team-ups between Scissor Sisters – Shears, Babydaddy, Ana Matronic, Del Marquis and Randy Real – and a whole host of stellar artists, writers and producers, including Azealia Banks, Calvin Harris, Stuart Price, Pharrell Williams, Diplo and Alex Rihda, the German electronic music producer and DJ behind BoysNoize.
"It was a pretty collaborative effort," says Jake of 'Magic Hour', which was recorded in New York and London. "We made it really fast. We had a week in June 2011 when we wrote 'Only The Horses' and a couple of other songs that didn't make the album, then we started back at it at the beginning of September."
'Only The Horses' was co-produced with Calvin Harris. The band's relationship with Calvin started when Jake Shears was working with him on material for Kylie Minogue's Aphrodite album. "When we wrote 'Horses', I immediately knew that he'd help knock it out of the park," says Jake.
Scissor Sisters will perform at The Bowery Ballroom on May 6th and Shepherds Bush Empire on 16th and 17th May. Tickets for all three dates are on sale now.
'Magic Hour' Track listing:
1. Baby Come Home
2. Keep Your Shoes On
3. Inevitable
4. Only The Horses
5. Year of Living Dangerously
6. Let's Have a Kiki
7. Shady Love
8. San Luis Obispo
9. elf Control
10. Best in Me
11. The Secret Life of Letters
12. Somewhere
13. Ms. Matronic's Magic Message
14. F*** Yeah (BONUS TRACK)
15. Let's Have a Kiki – DJ Nita remix (BONUS TRACK)
16. F*** Yeah – Seamus Haji remix (BONUS TRACK)