Dan Mangan – About As Helpful As You Can Be Without Being Any Help At All
aaamusic | On 25, Apr 2012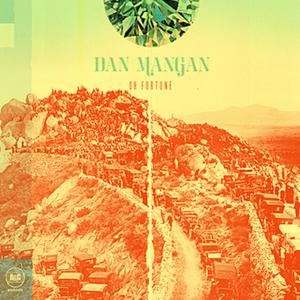 Nowadays, it's rare to hear a new release and find it stands out from all the other singles battling to hit the top spot – Dan Mangan's latest track proves that, whilst it's rare, it can happen.
There's something about the Canadian singers newest track – 'About As Helpful As You Can Be Without Being Any Help At All' – that sends you to a place where suddenly the only thing you're hearing is the waltz-style music and the excellent lyrics. It's incredibly refreshing to hear a song with genuine, heartfelt lyrics that people can relate to. In fact, it's refreshing to find a song whereby the lyrics become almost unforgettable. Just take 'Don't count the feathers, just count the wings' as an example, if you don't believe me. That could easily become a motto to live life by – don't get caught up in all the tiny details, just focus on the bigger picture.
Mangan's voice is soothing yet powerful. There's no denying the emotion in his folky voice throughout the entire song. Combine that with some incredible lyrics and you've got a song that's got the ability to touch people and the top spot of any chart. It's catchy but without being tedious. There's more to it than a bunch of words put over a tune that sounds just like the previous song we heard on the radio. It's nice to see that there are musician's out there that aren't afraid to do what they want to do, whether it's what the chart consists of or not.
The single, taken from Dan Mangan's third album entitled 'Oh Fortune', is set to be released on April 30th and is definitely worth a listen. Although the mainstream chart might not take it to their heart, I certainly have and I know that thousands of other people will too. Mangan's also touring at the end of April through to early May so be sure to check him out at a venue near you, if possible. You won't regret it.
Melisa Greenfield