Maximo Park announce UK tour dates in June + unveil brand new single
aaamusic | On 25, Apr 2012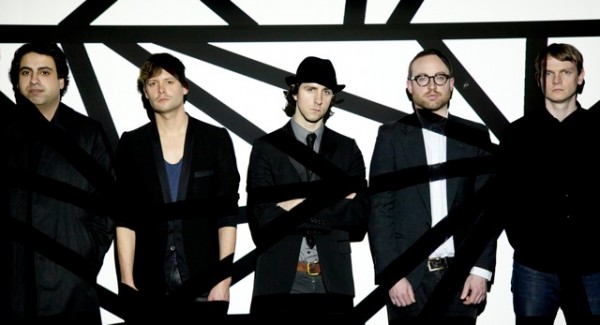 Maximo Park are returning to the live fray with three dates in June 2012, in Birmingham, Manchester and London (see below). These shows will provide an opportunity to see the band preview new material from their forthcoming album "The National Health" in intimate surroundings.
Tickets will go on sale this Friday, April 27th at 9am and can be purchased from HERE
They will also be releasing the first single "Hips and Lips" on June 11th 2012 on V2 from their much anticipated new album "The National Health" also out on the same date.
"Hips and Lips" gives yet another glimpse into the bountiful pleasures in store. Relating a complicated tale of a relationship gone sour, guitars ring and drums build as lead singer Paul Smith intones, "You're a puzzle to me, and you always will be" through the pounding wall of sound. It is a dramatic, thrill packed 3 minutes, and it ensures that "Hips and Lips" will be lodged firmly in your head from the get go.
UPCOMING JUNE 2012 LIVE DATES:
6th June – Glee Club, Birmingham
7th June – Sound Control, Manchester
8th June – Heaven, London