East Island City – Me And What Army?
aaamusic | On 29, Apr 2012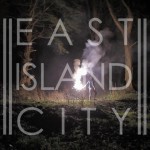 East Island City are a pop-rock band from Dublin, Ireland. Their new EP, Me And What Army? opens with a deceptively acoustic, endearing and sweet song, Feels Like Home To Me. From this I expected the same for the rest of theEP, and although it's a nice track I was pleased to hear No Tomorrow crash through with its electric guitar and heavier vocals. No Tomorrow is a catchy yet angsty pop-rock song which captures the young age of the band members. The music has a Fall Out Boy kind of feel to it. Despite the band being Irish, the music sounds pretty American.
Me And What Army? follows on in a similar fashion: roaring guitars, angsty teenager vocals. There feels to be a lack of originality in their style, it feels like it could be any young American pop-rock band on some tracks. However, East Island City still have an endearing quality to their music which'll keep you listening.
The amps step down a little for The Borderline, but steps up again for the choruses. The song has a nice balance of light and heavy.
'It seems that love has lost its place…'
The lyrics feel a bit uninspired in places, but the band are still young and despite this you can still see that they have a lot of potential. They are clearly still finding their sound.
The EP ends with the bonus track, Nobody's Gonna Miss Us, which includes some female voice-over – the song would probably be improved if this was omitted. The song title illustrates the angsty feel of the entire album.
Overall, the EP shows the band has potential. It's not the most original or stylish of recordings but it's rather charming and certainly enjoyable.
http://www.myspace.com/eastislandcity
Rose Benge