Eik – Love Storm
aaamusic | On 30, Apr 2012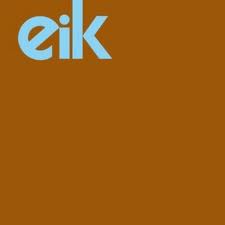 Electronica which is aiming for that slow, hypnotic vibe, really needs to know what it's doing; otherwise it can verge on the dreary and dull side. There needs to be enough invention and skill involved in order to keep the listener interested – it's fairly straightforward creating decent sounding electronic music these days, but quality songwriting is still a rare gift.
Eik are just on the dividing line between atmospheric and bland. Love Storm for example is a listenable pop song, but it lacks that imagination and finesse to make for a good piece of electronic music. There's not enough variation, too few contrasting effects and moments of magic to compensate for the simple pop harmonies and familiar synth soundscapes. Consequently, it's rather forgettable and provides nothing new on repeat visits.
All That You Said is better thanks to some more elaborate textures and attractive chromaticism. However, it still sounds like a throwback to where electronic music was during the nineties. The pop harmonies are a bit cheesy, as are the laboured synth effects. Without wishing to be too unkind, at moments it sounds a bit like a slightly more sophisticated Eurovision Song Contest entry. The band needs to spend more time originating sounds and effects that don't seem quite so familiar, and which really add something to the music they are writing.
Rupert Uzzell