Blowgoat – Blowgoat EP
aaamusic | On 19, May 2012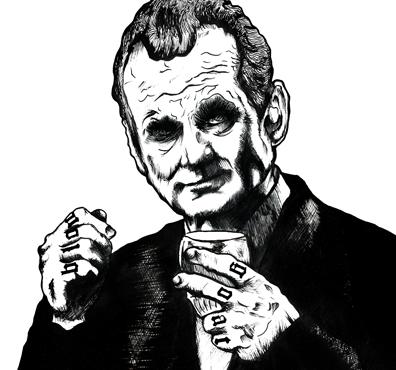 Wow. Okay, without a shadow of a doubt, this is a bloody savage EP. 'Blowgoat' doesn't so much explode from the speakers as it does spray you with aural viscera and rubble from a nuclear explosion that took place somewhere in South Wales. They've got vicious passion in absolute spades these guys, and some great riffs. Unfortunately, subtlety doesn't really seem to be a strong point of theirs, and this EP has two stellar tracks on it, in the sense of having two kinds of song played multiple times, and it becomes hard to differentiate at times.
Kicking off with the heady adrenaline rush of 'Slackhole', we're left in no dobt as to the intent of Blowgoat. Terrifyingly tight bursts of heavy metal fury fly around like sonic bullets, shot with the precision of a mighty fine hardcore band, even if the guitars speak of some serious thrash fans in the house. So far, so stunning. And to begin with, the frenetic pace of 'Fuck The Bronx' throws the promise of another great track at you, but once the main verse body kicks in, it sounds disorientatingly like its predecessor, and as much as 'Slackhole' rocked, hearing it again a bit faster is a bit disheartening, even if things pick up briefly in the heavy metal swagger halfway through. 'Rhino' offers much the same experience, and if nothing else it does exactly what it says on the tin. It is fast, it is heavy, and getting hit by this in a head-on collision from fully powered amps could leave you with some impressive scars, but its stomping finale for all its impressive impact, is really too late in a familiar format to really give its full clout.
The searing heaviness of 'Yo Bitch… I'm Tom Waits' (not to mention the title in itself) wins me back, and it sounds like someone put an Alice In Chains record on a rollercoaster next to my own "band of the hour" Exit_International, with buzzsaw guitars alongside a breakneck gleeful sense of fun, although by the end of it Blowgoat have leaped to the darker side of things, with a crushing, brutal riff to end it all. 'The Purge' is a standout track in a similar vein, bringing back the slight shift from all-guns-blazing to something a little more nuanced, a blistering thriller of a track that shows Blowgoat can in fact write something other than the same riff six times. There's something in this one's neutron-star heaviness and jugular-grabbing sonic violence, not to mention its stab at a stripped-down breakdown that holds my curiosity through to the end. It's not the neatest thing I've heard, but it gives something new to listen to.
Final track 'Misery Hammer' throws us all the screaming fury the band can muster, and as a result veers between unwieldy and rather impressive with frustrating inconsistency.
I've given this EP two stars not because I don't like Blowgoat. In fact, if I were to be thrown any one of these as a single, I'd be singing its praises. These guys write one hell ofva hardcore punk/heavy metal track. It's just in a six-track EP, I'm finding it hard to get six tracks' worth of excitement. There's two songs in here. Two mindblowing tracks that are like Viking hoardes descending with razor-edged guitars on the villages of your ears. It just feels a little bit like they kept burning down the same few houses rather than razing the whole thing to the ground.
Katie H-Halinski