Kitsune launches the first ever Fashion capsule collection inspired by a spirit Pernod Absinth
aaamusic | On 03, Jun 2012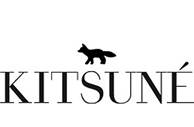 Absinthe, often named the "Green Fairy", has been influencing artists since its inception in the market in the beginning of the 19th century.
Gildas Loaec and Masaya Kuroki, co-founders of fashion and record label Kitsuné had the idea a few years ago to create a capsule collection inspired by the fantastic world of Absinthe.
They decided to partner with Pernod Absinthe, creator of the first-ever commercially sold Absinthe in 1805. The capsule collection will be unveiled in the fall around the various Fashion Weeks, along with the launch of a limited edition bottle in 1805 copies to celebrate the brand's birth date.
"Creating the first-ever capsule fashion collection inspired by a liquor was a truly exciting challenge to us. Absinthe has such a strong history, DNA and deep connection with the world of artists that we were really attracted to create something special that would be inspired from it ", says Gildas Loaec. "Once we found out that Pernod Absinthe had introduced the first Absinthe in the market back in 1805, it was clear for Masaya and I that they could become the key partner we need for this project", adds Loaec.
In January 2012, Kitsune and Pernod Absinthe decide to embark on a journey together with the support of , Pernod Absinthe's agency of record which specializes in cultural marketing.
"Pernod Absinthe is one of the most prestigious brands of the Pernod Ricard Group, a French jewel rooted in the imagination of artists.", says Alexandre Sap, co-founder of . "The creative community knows the DNA and heritage of the brand, which was beloved by Verlaine, Rimbaud, Toulouse Lautrec, Van Gogh, Monet and Picasso. This liquor truly is « Art in a Bottle ». We are very proud to have the opportunity to work with Kitsune and Pernod Absinthe on this very unique creative collaboration", adds Mr Sap.
The new unique pattern created by Kitsune for the capsule collection will be unveiled in New York on September 8th, for the launch of the Fashion Week. The collection and limited edition bottles will then premiere at Colette during the Paris Fashion Week, and then be available for purchase exclusively at the famous concept store of Rue St Honore.
Other assets developed with will be presented at the same time, including a short film that will be released online and within independent movie theaters, print visuals and an original music creation by Kitsune. Also, some "Fashion Week Pernod Absinthe by Kitsune" events will take place in Paris, New York, and London in partnership with Le Baron. Last, the bottle will be sold at ISETAN in Tokyo as a Japan exclusive in the fall.
One hundred years after its ban (Absinthe was outlawed in the US on July 25th 1912), Pernod-Absinthe exerts its intoxicating influence on the artistic community again. "We're very pleased with this collaboration with Kitsune, which has a "Maison" approached like us with human-size operations and attention to excellence and details", says Guillaume Petavy-Menier, Brand Director of Pernod Absinthe. "We hope that now it is back in the market, Absinthe will continue to inspire amazing artists around the world", adds Mr. Petavy-Menier.