PAT METHENY – Unity Band
aaamusic | On 10, Jun 2012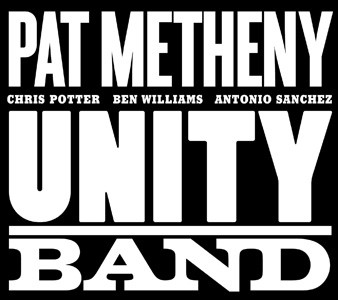 Pat Metheny is an American jazz guitarist and composer with three gold albums and 19 Grammy Awards. He leads the Pat Metheny Group and is involved in duets, solo works and various projects. His style combines progressive and contemporary jazz, post-bop, latin jazz and jazz fusion.
His new ensemble features Chris Potter (sax and bass clarinet), Antonio Sanchez (drums) and Ben Williams (bass). The album Unity Band is released on June 12th, 2012 on Nonesuch, his first with a tenor sax in 32 years.
Pat Metheny's natural, powerful and alternative style has helped establish his worldwide reputation for excellence. He's an artistic genius who's been hugely influential and inspires a rare spirit in his fellow musicians. His imagination and creativity have survived because he continually reinvents himself.
With this outstanding album he remains apart from the jazz mainstream, improvising and removing boundaries. This is stunning and special music, joyous, tender and a bit unorthodox. Both turbulent and tranquil, it has great versatility and eager jazz fans are likely to find themselves quickly addicted.
Track list: 1. New Year 2. Roofdogs 3. Come and See 4. This Belongs To You 5. Leaving Town 6. Interval Waltz 7. Signals (Orchestrion Sketch) 8. Then and Now 9. Breakdealer.
Anthony Weightman