Maroon 5 – Songs About Jane 10th Anniversary Edition
aaamusic | On 13, Jun 2012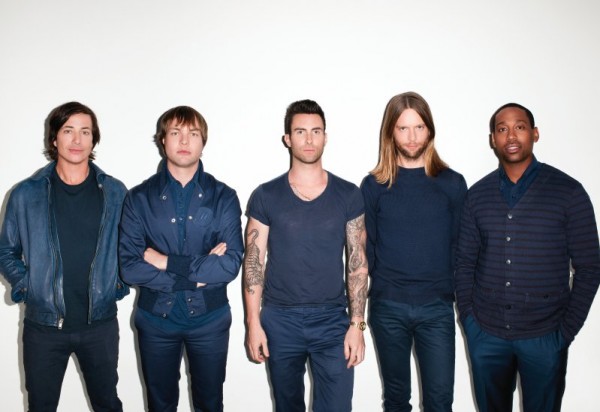 It's been a decade since Maroon 5 burst onto the music scene with 'Songs About Jane', their No.1, multi-platinum selling debut album of June 2002 which yielded five hit singles; 'Harder to Breathe', 'This Love', 'She Will Be Loved', 'Sunday Morning' and 'Must Get Out'.
To mark the occasion, the deluxe 'Songs About Jane' 10th Anniversary edition is being released by A&M/Octone on June 25th as a two-CD set, which includes demos of the 12 original songs and previously unreleased tracks like 'Take What You Want,' 'Woman' and 'Chilly Winter,' as well as 'Rag Doll' (a non-album B-side) and an alternative mix of 'The Sun.'
The second disc provides access to two videos on www.maroon5.com
through PUSH technology when the CD is inserted into a computer, including unreleased in studio footage of the making of 'Songs About Jane' and the official electronic press kit for the album.
It's been quite a year for Adam Levine, who joined The Voice US for the first two seasons, and Maroon 5, who are also set to release their fourth studio album, 'Overexposed', on June 25th via A&M/Octone, executive produced by Max Martin, with additional tracks produced by Benny Blanco and Ryan Tedder.
Three-time GrammyAward winners Maroon 5 have sold more 27 million albums worldwide – going gold and platinum in more than 35 countries with 2007's platinum selling LP release 'It Won't Be Soon Before Long' charting at No.1 in the UK and 2010's 'Hands All Over' peaking at No.6.
The full tracklisting for 'Songs About Jane' 10th Anniversary Edition is:
Disc 1:
1) Harder To Breathe
2) This Love
3) Shiver
4) She Will Be Loved (Radio Mix)
5) Tangled
6) The Sun
7) Must Get Out
8) Sunday Morning
9) Secret
10) Through With You
11) Not Coming Home
12) Sweetest Goodbye
Disc 2:
1) Harder To Breathe (Demo)
2) This Love (Demo)
3) Shiver (Demo)
4) She Will Be Loved (Demo)
5) Tangled (Demo)
6) The Sun (Demo)
7) Must Get Out (Demo)
8) Sunday Morning (Demo)
9) Secret (Demo)
10) Through With You (Demo)
11) Not Coming Home (Demo)
12) Sweetest Goodbye (Demo)
13) Take What You Want (Demo)
14) Rag Doll (Original Demo/Non-LP International B-Side)
15) Woman (Demo)
16) Chilly Winter (Demo)
17) The Sun (Alternate Mix)
PUSH video content:
1) The Making of "Songs About Jane" In Studio Footage
2) The Official "Songs About Jane" EPK