LEE BAINS III AND THE GLORY FIRES – There Is A Bomb In Gilead
aaamusic | On 17, Jun 2012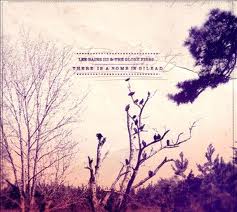 Lee Bains is a southern soul, blues & rock artist from Birmingham, Alabama. An ex member of The Dexateens ,his quartet comprises Lee Bains (vocals) ,Matt Wurtele (guitar), Justin Colburn (bass) and Blake Williamson (drums).
The Glory Fires debut album There Is A bomb In Gilead was recorded in the heart of Dixieland and mixed in Motor City. It was released by Alive Records on 15th May, 2012.
Ain't No Stranger has a powerful psychedelic feel, followed by the riotous and fast moving Centreville with some professional guitar work. Roebuck Parkway is a great acoustic number which reminisces about youth in Alabama and Magic City Stomp is garage-rock with a Rolling Stones style. There's a world weary R&B goodbye to Everything You Took and a steel-guitar is added to the country track Reba. The last title track is slow, dramatic and gospel in style.
There Is A Bomb In Gilead is deep, reflective and soulful. It's wildly passionate music from a highly cohesive band that fuses influences like Al Green, The Rolling Stones and The Allman Brothers. These are loose and confident songs performed in a loud, radical and rebellious way. They're honest, genuine and sung with urgency. There's something fresh and natural about Lee Bains – raw, gritty and punky, but also finely polished.
Track list: 01. Ain't No Stranger 02. Centreville 03. Reba 04. Choctaw Summer 05. Magic City Stomp! 06. Everything You Took 07. Righteous,Ragged Songs 08. The Red, Red Dirt of Home 09. Roebuck Parkway 10. Opelika 11. There Is A Bomb In Gilead.
Anthony Weightman