Habstrakt – Sick Style
aaamusic | On 18, Jun 2012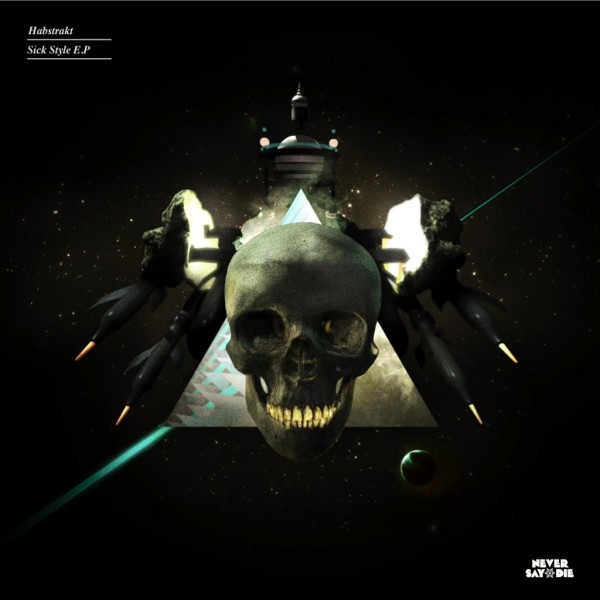 Habstrakt is arguably one of the freshest producers to hit the scene recently and after the immense album release on Never Say Die you'd think they'd be taking a bit of a break but they're about to deliver a 6 track EP enthused with French bass featuring acts Niveau Zero, MC Maksim and Point.Blank to be released worldwide on 18th June 2012.
Fine French bass in the form a six track EP 'Sick Style'. The EP features collaborations with Point.Blank on 'Monkey Flex', Niveau Zero on 'Supernatural' and MC Maxsim on the suitably entitled amuse-bouche that sets the standard for the roots influenced title track 'Sick Style'. His roller 'Night Trains' gives a nod to the deeper side of dubstep showing this producer has a wide breadth of talent. Habstrakt's latest moves have turned the heads of some of the major bass players with recognition coming in across the board from Flux Pavilion, Rusko & Datsik – a list continuing to grow with every release making him one of the freshest players on the scene.
The track "Sick Style" has a very reggae background noise going on with the dubstep feel baseline. Contrasted with the track "Get funky" which sounds very old school hip hop then the baseline slowly creeps in. with the fancy sound effects and even more dubstep influences. Other tracks like "Monkey Flex" and "supernatural" are very influence in the dubstep field with lots of turn tables and mixtures being placed within. The baselines are very good and it keeps the tracks interesting and fresh throughout.
This 6 track EP is very dubstep influential and its one of the best dubstep influenced EP tracks I've herd for a long time.
Samantha Grimshaw