Foreign Slippers – Farewell To The Old Ghosts
aaamusic | On 24, Jun 2012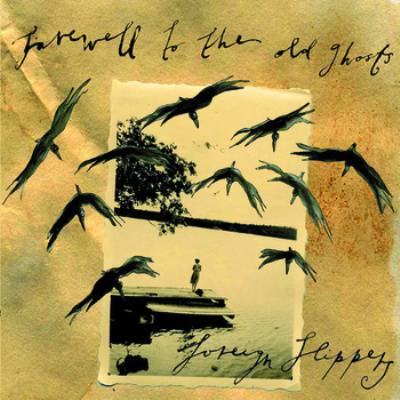 Foreign Slippers is an alternative pop artist with a quirky feel to them. The name makes them sound like a band but Foreign Slippers is indeed made up of one person, Swedish Gabi Froden, an illustrator, author, poet, musician and all round multi-talented artist. Gabi Froden has said that her album is influenced by her art and the world she lives in as part of it, but it is also inspired by real life situations and people too.
The album draws you in with first track, It All Starts Now. It makes me think of Florence And The Machine but then I remember that this is a highly superior musical act to Florence. So I suppose it's the style that Florence And The Machine tries to pull off but doesn't due to a lack of subtlety. Although sentimentally cheesy, the song manages to sound genuine due to Froden's simple and endearing yet lovely voice.
Catchier songs like Old Ghosts and Is That You make for radio-friendly listening, which gives the album good mainstream potential as well as showcasing the range of songs that Froden is able to produce in contrast to more artistic and narrative songs, such as Thank The Moon and Avalanche.
Overall the album is an interesting one, definitely worth a listen if only for its catchier songs like Old Ghosts. By the time you've finished the album you'll begin to realise how good the album is as a whole.
Author: Rose Benge