River City Ransom – River City Ransom EP
aaamusic | On 01, Jul 2012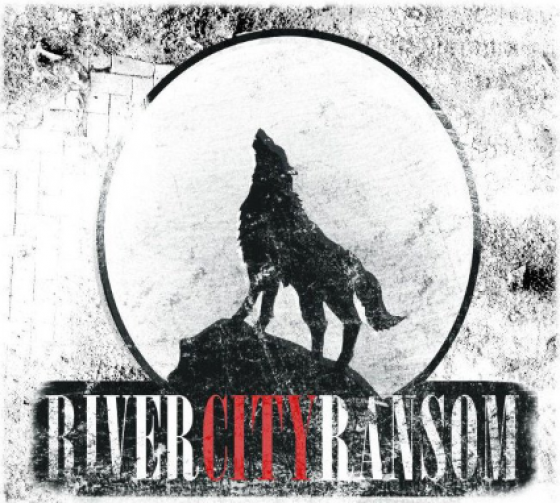 It's a funny thing, this hardcore business. It had its day in America a few years back, and the UK has slowly been producing the kind of bands that see buzzsaw guitars and equally cutting vocals all seething with rage as the grail. And with that, we turn to York's latest hopefuls River City Ransom, with their self-titled EP, and find a band whose interesting dual-vocals device and big riffs could be so much more than what they are used for.
Right from the start, what strikes me is the very neat production job on this record. 'This Day And Age' is, in some respects, a UK hardcore answer to Scary Kids Scaring Kids. It has that same ear for a melodic hook, and the same sense of when to launch into moments that sound like a rusty meat-hook. I can't say I'm a huge fan of the screamed vocals, as the style is a bit too strangled-sounding to make a full impact, coming across as garbled and strained, but the mood is held together by some massive riffs with a high-octane metallic edge to them that comes to the fore in the breakdown. 'Attack Attack!' has a similar sound with similar problems, although the reliance on the clean-vocals chorus for impact and as an opening is a decision that works in the song's favour, even if the lyrics feel a little cut-and-paste. The breakdown again saves the song from itself. In fact, the situation doesn't look up much on many fronts until 'Fear And Loathe' where a killer riff and deceptively straightforwards-sounding rhythm section kick the track up a notch into something that approaches anthemic, and the crystal-clear production makes the bass "pop" and the riffs squall and rumble like, well, a heavy metal band playing hardcore.
The dual-vocalist approach isn't really exploited until 'Strength From The Sun', almost halfway through the EP, where Adam Oliver's growls are pitched against Zak Ford's more classic rock style, which creates a solid, shifting dynamic beyond growl/clean/growl, feeling much more like a duel between the two as they take different lines and almost harmonise, and the duel feel is kept heated by the powerhouse drumming and fast-forward spaghetti-western-esque riffs and bassline that make their presence felt time and again. But the interplay that could really boost the band's sound isn't fully used again, and on tracks like 'Lost Cause', the turn-taking cramps what could be something even bigger, as the band rely on their good riffs and a sound that could almost be achieved on the studio output of a band with one (admittedly versatile) vocalist, and this irks me, as the press release makes much of this lineup fact, selling the EP on this as something to draw them out from the hardcore mob, when in reality I was much more drawn to the music itself than either vocal performance, especially on bonus track 'Great White Buffalo', with its viciously distorted, heavy attacks and tight rhythmic fury.
I wish I could say more about River City Ransom. They're a good band and can write several killer riffs, and even straddle the hardcore/metal divide with no problems, but I just wish that they could make something more interesting. They are good, and the passion is there, but I find myself hard pressed to say they've made the most out of what they have.
Katie H-Halinski