RON POPE – Atlanta
aaamusic | On 01, Jul 2012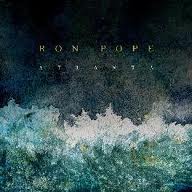 Ron Pope is an internationally known American singer-songwriter and acoustic guitarist from Georgia USA, currently based in New York. His 2005 hit with Zach Berkman, A Drop In The Ocean, enabled him to pursue a career as a solo artist.
Atlanta, his eighth album, was released on Apr 19th, 2012 on the Hard Six Records label.
One Grain of Sand is an alternative rock song with gentle, thoughtful lyrics. October Trees includes a fast moving banjo and playful fiddle whilst the enthusiastic Sometimes is a happy, joyful celebration of life. Atlanta, the title track, is a tune about the loneliness of missing home, change in a world that seems to lack permanence and the constant search for purpose and meaning.
Ron is a gifted and successful folk artist who paints musical pictures, blending classic ballads and upbeat contemporary music with a slightly rough edge. He's a bearded, tender, sensitive romantic with a unique and compelling voice. Hugely talented, he writes heartlands anthems that take you back to his roots. His beautiful, soulful ballads are excellent and inspirational.
Track list: 1 Atlanta 2 One Grain of Sand 3 Tears Of Blood 4 I Do Not Love You 5 City In Motion 6 Bitterness or Sympathy 7 Waking Up 8 Meaning-Meaningless 9 A Wedding In Connecticut 10 Sweet Redemption 11 In My Bones 12 October Trees 13 Everything