Room E – Penguin Child
aaamusic | On 01, Jul 2012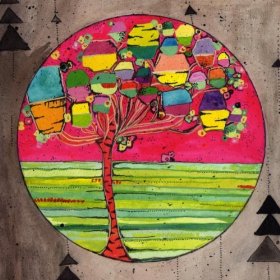 Ambient and electronic, the album begins with Wooly Mammoth, which sounds like the background music to an ice-themed level of a video game. It has a mellow, almost oriental feel to it in some places from the sound effects. It's an uplifting, calming and beautiful opener, certainly the stand-out track. It has a sound which can only be described as new age hippy shop meets video game soundtrack.
The album continues with Migrate, a wonderful mixture of the high pitch of violins, rhythmic drums and xylophone sprinkles. While on the other hand, Earl Grey has more of a piano sound to it alongside drums and synth. Bed & Breakfast has more of a prominent electronic feel to it, with drum machines, synth and techno beeps. Letter Opener has a funky accordion sound to it. The album has a lot of variety of sounds to it.
Overall, Room E's Penguin Child is a joy to listen to and having it playing in the background will easily brighten your mood. However, on songs such as Savory, the electronic beeps can be quite annoying and ruin the music a little. But this is not an effect that is used on most tracks.
Rose Benge