Toddla T to Represent UK In Trojan Records And Clarks Originals '#ORIGINALSREMIXED' Global Remix Challenge
aaamusic | On 03, Jul 2012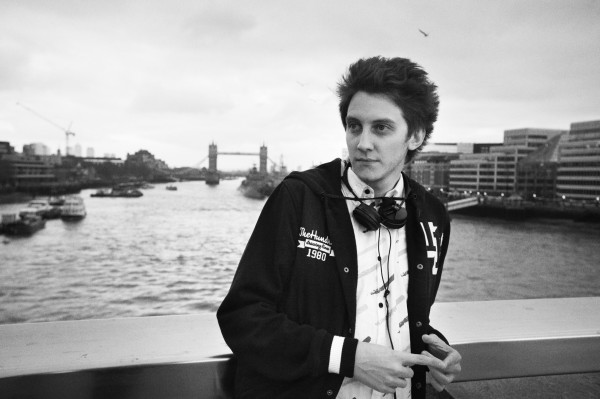 LONDON: Trojan Records has collaborated with heritage footwear brand Clarks Originals for an ambitious international remix project to celebrate 40 years of the Desert Trek boot – renamed the Trojan Trek – for the Clarks Originals AW12 collection.
The iconic reggae label will be releasing four new mixes of the classic hit 'Let Your Yeah Be Yeah' by The Pioneers, delivered by some of the hottest DJs and producers across the world.
http://clarksoriginals.com/downloadcentre/
Kicking off the #ORIGINALSREMIXED campaign for the UK is Radio One DJ, producer, re-mixer and composer Toddla T, whose infamous fusion of electro, garage and dubstep is blended with the reggae classic, creating a dancehall track set to twist up the dance floor this summer. Available for FREE download on www.clarksoriginals.com from 2nd July 2012, Clarks Originals will also be airing an excusive video and interview with Toddla T offering an insight into the musical mind of the celebrated DJ producer.
Notorious for drawing from different styles and influences from the UK to Jamaica, Toddla T not only boasts a permanent slot on BBC Radio 1 but is a major player in the worlwide music scene's appreciation of Jamaican and reggae culture. Taking his unique technique of juxtaposing genres, this fusion of mighty sinkhole bass lines and clattering clusters of heavy beats confidently defines the infamous Toddla T sound.
Toddla T said of the collaboration "I love Clarks Originals. I love the style, I love the heritage and the way the brand plays such a big part in music in general. I think what they're doing with international artists and cultures is amazing and it genuinely joins the dots between cultures even though it's a British brand. I go Jamaica… I see it there, I go America… I see it there. It's a thread between different types of people but they've all got the same love for it.'
Repping Italy is Riva Starr, who has remixed everyone from Usher, Estelle and Plan B, to Fatboy Slim, Azari & III and Major Lazer. Infamous in the worldwide DJ community this colourful and exuberant bright new star promises a funky twisted house remix for a track that's dynamite on the dance-floor. The Riva Starr remix will be available on 6th August as a free download on www.clarksoriginals.com.
And representing Japan, The Mighty Crown, a collective formed in 1991. Major players on the dancehall scene and taking the title as the biggest reggae act to emerge from Japan, this collective promises to explode with a fusion of dancehall, reggae and hip-hop in their distinct production style. This remix will be available on 3rd September as a free download on www.clarksoriginals.com
For the USA there is TOKiMONSTA (Jennifer Lee), once an unfocused pupil of classical piano and now one of the most cutting edge members of a growing group of LA based electro producers. TOKiMONSTA hopes to fuse elements of vintage sounds with classical hip-hop beats for the ultimate in urban flavour. Remix available 1st October as a free download on www.clarksoriginals.com.
Trojan Records will also be releasing the material via its website www.trojanrecords.com on vinyl, CD and digitally.