THROUGHOUT JULY HUW STEPHENS IS JOINED BY THE ALL ROUND MUSICAL MASTERMIND… ROB DA BANK!
aaamusic | On 04, Jul 2012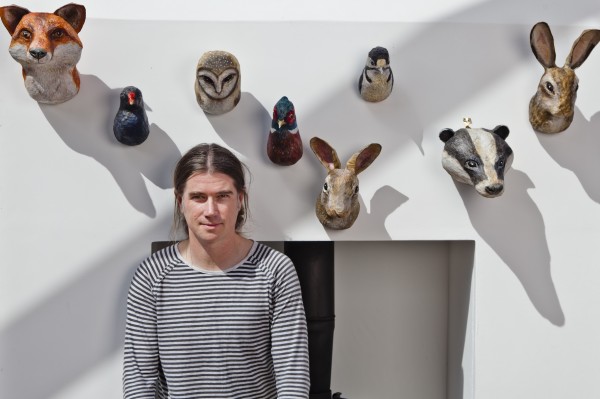 THROUGHOUT JULY HUW STEPHENS IS JOINED BY THE ALL ROUND MUSICAL MASTERMIND…
ROB DA BANK!
FOLLOW THE FEED  
#TopmanCTRL

Topman Ctrl and Huw Stephens are excited to announce one of the music world's most trusted tastemakers, Rob da Bank, as Guest Controller for July. DJ, radio host, party starter, festival curator, record label owner… there's not much in the world of music that Rob da Bank hasn't done, and it's always with a love of breaking the best new sounds around. Catch all he has to offer at the Topman Ctrl Feed – www.topman.com/ctrl or on Twitter @TopmanCtrl.
Rob da Bank has always been at the cusp of emerging music scenes through his record label Sunday Best and highlights of the festival season – Bestival and Camp Bestival, celebrating all that's new and fresh in music. This is alongside hosting a highly regarded show weekly on BBC Radio 1 and DJing in all corners of the globe.
Rob da Bank said: "I'm delighted that my good friend Huw Stephens has asked me to become Topman Ctrl's Guest Controller during July. I'm looking forward to sharing some of the many musical treats my ears are privy to, and curating some very special live sessions with some of my favourite new artists. From cutting edge dance tracks to far out folk moments from strange places, I'll be bringing it all your way. So stay tuned during July for a month of the very best newsounds around, and feel free to tweet your musical recommendations using the#TopmanCtrl hashtag".
Huw Stephens said, "It's with great pleasure we welcome Rob da Bank to be Guest Controller for July.When it comes to new and eclectic, fresh and forward thinking, weird and wonderful, Rob is the man!"
Rob da Bank takes the prestigious title of Guest Controller from UK Rap sensation Sway, who leaves the controls with an exclusive mixtape titled 'Songs For The City' available on www.topman.com/ctrl now. The Topman Ctrl Feed is always jam packed with top tunes andcontent, and currently features an epic remix of Enter Shikari's 'Warm Smiles Do Not Make You Welcome Here' by the Bristol producer Azura.
Drop in anytime this July, as Rob da Bank and Huw Stephens unearth the best music from the web and beyond, all ready for your viewing pleasure attopman.com/ctrl or our Youtube channel – youtube.com/topmanctrl.