Arrows of Love – Honey
aaamusic | On 08, Jul 2012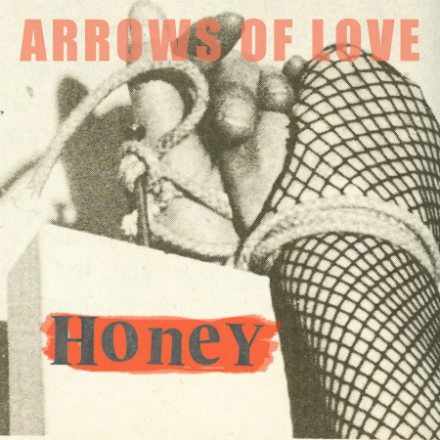 A song called Honey by a band called Arrows of Love – oh, good Lord, this must be super cheesy.
Nah.
Arrows of Love is a five piece band from Hackney, London and they play loud stuff that you can name indie punk-rock maybe.
Honey is an explosive single released on 9 July and will be promoted during their UK summer tour.
The song begins with twenty seconds of minimal drumbeat joined by an anxious bass line. You know the hard times and the noise are to come. The guitars burst into a evil grunge style instrumental minute before Nima Teranchi's ferocious vocals blow in. The changes of pace, the moments of calm before the rough, unpolished loud sounds, and the lovely voice of Lyndsey Critchley, all create a complete and complex tune of anger and love that gets definitely stuck in your head.
Recorded and mixed at Nima's basement with Rory Attwell (Male Bonding, S.C.U.M.) and Richard Warren (Spiritualized), Honey was then mastered in Chicago by Shellac bassist Bob Western.
Arrows of Love are working on the full length album probably to be out by the end of the year. This is a good start.
Pietro Nastasi