CHARLIE LANKESTER AND THE MOJO KILLERS – Spinning Of The Wheel
aaamusic | On 08, Jul 2012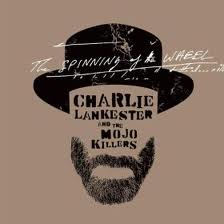 Charlie Lankester is a committed singer-songwriter and pianist who toured with Australian band The Last Chance Café in the 1970s. Over twenty years he's played with Linda Gail Lewis, Osibisa, Otis Grand, The Boogie Band, and The John Warwick All Stars. He's been an osteopath by day and musician by night.
His band The Mojo Killers consists of guitarists Derek Mandel and Mark Hawkins, bass player Dave Cuthbert, drummer Daniel Howard, saxophonist Paul Silver, trumpeter Gavin Broom and Nick Mills on trombone.
His first single, The Spinning Of The Wheel, is taken from his debut album Song in a Minor Key released on July 9th, 2012 on Midmoor Music.
Charlie Lankester is an inspirational man who deals with bad news with great determination and strength of personality. He replaces it with optimism and continues to lead an adventurous life to the full. This is a catchy blues & rock number which is passionate, well-crafted and sung with a deep, confident voice. It has a classic rhythmic feel with a bit of swing and swagger.
Anthony Weightman