PRESLEY JOHNSON – Presley Johnson
aaamusic | On 15, Jul 2012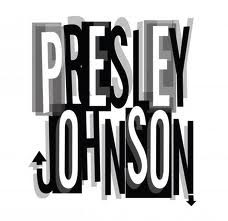 Presley Johnson are a Northampton based four-piece group, eclectically influenced by folk, blues, rock and country music. They echo British culture of the 1960s and their influences include Neil Young, The Rolling Stones, The Doors and The Beatles.
Their self-titled debut album was released on the independent label Stalkers Records in June 2011.
Presley Johnson has an alternative style of Rock 'n' Roll, possibly called grip rock, blending garage with indie and psychedelia. Strong and distinctive vocals are in good harmony with drums, guitars & keyboards. With a vintage rhythm they create a tight, rootsy and retro sound.
Track list: 1. Funeral Flowers 2. End Of An Age 3. Drinking Alone 4. Daylight Foresight 5. Josie B 6. They Call Me E.V.I.L 7. Hazy Days 8. Speak For Yourself 9. Devil Hairbrush 10. Blues For Living 11. Walking In My Shoes 12. Free
★★★★★
 
Anthony Weightman