FIB BENICASSIM 2012 – Live Review
aaamusic | On 22, Jul 2012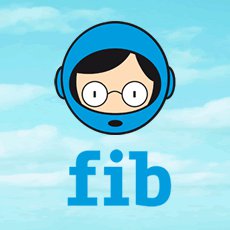 In a year where a depressing number of festivals have struggled so severely to flog tickets that they've been cancelled, it didn't come as much of a surprise to learn that not only had the Festival Internacional de Benicàssim (FiB, but more affectionately referred to as Beni) not sold out, but full weekend tickets were being touted online for around £50 (a third of face value!). There were suggestions that this was due to a lesser lineup this year (with some online forum botherers disgruntled with the ancient headliners Dylan, New Order, and Stone Roses – actually, what decade is this again?), but more likely is the double whammy of empty purses and those pesky London Olympics; it's no secret that Beni's crowd is (and always is) predominantly British (the lineups are always aimed at the British), and with so much going on this summer in the UK many Brits have decided to forgo European festivals. Shame, because Beni 2012 was not only the best organised European festival I've ever visited (including the exceptional main stage sound), it was blessed with some special musical moments that are among my most life affirming festival experiences.
Thursday:
STRESSFUL! Why? Because headliner Florence + The Machine and Bat For Lashes have both pulled out? No, to be honest (and I think most Beni festival-goers would agree) the news that Florence had cancelled garnered nothing more than a "meh" and a shrug of my shoulders (though I wouldn't have minded seeing Bat For Lashes). The reason: because everything (from my flight and taxi, to my own [friend's] damn stupidity) was trying to prevent me from seeing the second most important reunion of the festival – At The Drive In (yup, ATDI's reunion is considerably more exciting than New Order's…). But fate (and luck) were on my side, and as Cedric at co. take to the main stage for their first European show in over a decade, opening with Arcarsenal, the stress calmly eased out of my body – only to be replaced by frantic energy and giddy excitement. Yes, ATDI don't seem particularly enthused (with formerly erratic guitarist Omar spending the entire set motionless), and yes, Beni's indie and pop-orientated setup probably isn't the most suitable place for a screamy post-hardcore comeback, but when the sound and musicianship are this impeccable it's hard not to just shove all the naysayers out the way and shriek along with one of the most important alternative bands of the last 15 years. In between songs – predominantly from seminal album 'Relationship Of Command' – Cedric spouts jokes and nonsense (in equal measures) at the crowd, and they (predictably) end with an exceptional run through of 'One Armed Scissor'. Life affirming stuff! After a boring, lazy De La Soul set (bumped up to main stage in Florence's absence), Example and his accomplished, Pendulum-esque band close the main stage with an enormously enjoyable set of pop-rap-dance crossovers (I always forget just how charismatic he can be, and just how many massive singles he has had).
Friday:
DYLAN. But before Dylan I catch the end of Miles Kane's set, which seems to have gone down extremely well with the Beni crowd, who jump along enthusiastically to 'Inhaler', and belt back all the "Whoa-oh-oh-oh, Argh-ah-ah-ahs" of closer 'Come Closer' in their best snarling, Miles Kane impression. Naturally, as Bob Dylan takes to the stage, the crowd is thick and the applause is rapturous. Naturally, after Bob Dylan plays a few mutated versions of both new(ish) and old(ish) tracks – growly incoherently at his piano, beside his tight, blues-loving band – the crowd thins slightly, and the applause turns to confused mutters. But this is the Dylan of today (according to my Dylan-obsessed "friend" I am attending with), and though you can barely understand a word, or recognise a song, witnessing him plonking away at his piano, locking into an electric guitar, and croakily speaking his lyrics (in any rhythm – other than the original rhythm – he so wishes), is nothing short of overwhelming. And when he ends on an unexpected airing of (an unexpectedly faithful version of…) 'Like A Rolling Stone', the crowd reinitiate that rapturous applause. Life affirming stuff! Next up is The Maccabees, who play the (modern) indie set of the weekend – perfect sound and perfect musicianship, with the band picking a perfect set-list, heavy on tracks from their latest album, the perfect 'Given To The Wild' (the best indie release of 2012 by a mile).
I catch the second half of Katy B on the second stage, and though tracks like Magnetic Man's 'Perfect Stranger', 'Katy On A Mission', and closer 'Lights On' remain bangers (especially performed with a live band), the odd, unsettling "battle" with her DJ (essentially tedious snippets of classic party songs), and the odd, unsettling banter-exchanges that accompany it dampen tonight's performance; as do the tired renditions of album tracks. Chase & Status, who close the mains stage, are suffering the same problem as Katy B – they have been touring the same show and same material for far too long, and (like Katy B) they are beginning to look a little bored, and starting to sound over familiar. Nonetheless, their visuals remain impressive, and their dubstep-heavy pop songs and collaborations are catchy as hell. However, as thrilling as it was to witness, the fact that an outing of Rage Against The Machine's 'Killing In The Name Of' was the crowd's obvious highlight should be enough of an indicator that Chase & Status need to get back into the studio and finish that third album pronto.
Saturday:
Boycotting inane wailer Jessie J (who I can predict is also looking and sounding as bored and over familiar as Katy B and C&S), my Saturday night is kicked off with oldschool punkers Buzzcocks on the second stage. Time may not have been so kind appearance-wise (they did form in 1976 after all!), but time has made them better musicians, and allowed many of their angry anthems to become classics – especially 'What Do I Get?'. It's now back to the main stage for Noel Gallagher and his High Flying Birds. Noel's 2011 album was unexpectedly brilliant, with each song sounding like a hit single, and since he's playing these songs amongst Oasis gems this Beni appearance is ever so brilliant; expectedly so. Songs like 'If I Had A Gun…' and 'AKA…What A Life' are executed flawlessly, and the Oasis tracks like opener '(It's Good) To Be Free) and 'Whatever' are extremely gratifying, but when Noel ends on 'Don't Look Back In Anger', the crowd is brought together and elevated to a higher place; arm in arm and at the top of their beer-filled lungs the crowd cry back the lyrics. The biggest singalong of the weekend, and one of two festival highlights (the other being The Stone Roses, who are on next!). Life affirming stuff !
THE STONE ROSES ARE ON NEXT! On come The Stone Roses, who play with more passion and musicianship (with Ian Brown's vocals exceptionally better than the '90s) than in their heyday – giving the baiting crowd every hit they drool after, and all in front of a heady visual mindf**k (fittingly psychedelic). When they launch into an extended and truly epic version of 'I Am The Resurrection' the crowd regresses into mania – barging turns to hugging, then back to barging, singing turns to howling and/or crying, drinks fly, sweat pours; this is the (other) festival highlight, and it is pure euphoria. Too much life affirming stuf f for one night?! Crystal Castles close out the main stage with their typically frenetic, experimental dance music – and though the barking mad Alice Glass' energy maybe dwindling as their career progresses, this is certainly the best I've seen CC in years, perhaps because it's dark and at the end of the night, but mainly because Beni's main stage sound doesn't let them down (as Bestival, for example, did last year).
Sunday:
The closing day lineup is, regrettably, the weakest of the weekend (if only Saturday and Sunday's lineup had been switched!). The Vaccines start off the day with their unoriginal-but-not-unmemorable indie-rock, sounding (and looking) beefier than before, with 'Post Break-Up Sex' being the obvious highpoint. Then it's over to the 'Club FiB Stage' for Totally Enormous Extinct Dinosaurs (TEED, aka Orlando Higginbottom) and his flamboyant electro-house show – with flashy lights, silly headdress, and raunchy dancers (wearing a selection of revealing dinosaur costumes…I know it doesn't make sense, but I don't know how else to put it) firing confetti cannons. Ridiculous? Yes, but he's a brilliant DJ and producer (and occasional vocalist), and the crowd love every minute of it (I was going to describe him as 'dino-mite', but after a quick check…yes…I can confirm every reviewer in every review of TEED has referred to him as dino-mite. I might go look at the pun section on Thesaurus.com…[hmmm, kill me, quick]).
I slowly waltz over to the main stage (slow enough to ensure I miss Ed Sheeran, aka the giant, boring guinea pig) and await New Order's headliner slot. As they arrive on stage, Bernard Sumner announces that today is (or would have been) Ian Curtis' birthday, and though much of their set is a little underwhelming, this announcement invigorates the tired crowd and creates something of a special atmosphere; part celebratory, part melancholy. Backed by pretty remarkable lights and visuals, 'Love Vigilantes' and 'True Faith' sound mighty fine, and the surprising mid-set cover of Joy Division's 'Isolation' fires up the crowd. However, it is the electric rendition of 'Blue Monday' that blows me away – played just before main set closer 'Temptation' – that drum beat, that bassline, those synths, those opening lyrics! Regardless of its importance to dance music (which will forever be debatable), it is without doubt one of the best dance songs ever created (…and that's a fact, and facts aren't debatable). However, the highlight is when they re-emerge for a rendition of Joy Division's 'Love Will Tear Us Apart', delivered with real emotion and power – with Ian Curtis in mind, it is as moving as it is spectacular, and I'm pretty sure I shed a real, human tear. And with that: my life is affirmed!
But then it is instantly disaffirmed by (main stage) festival closer David f**king Guetta, and his criminal set of appalling dance-pop mashup trash. I could forgive him, perhaps, for his simplistic, money-grabbing productions (some of which are catchy, in a depressingly mindless way), but I just didn't expect him to be such an awful DJ; he can't mix, he picks an atrocious setlist, and every 20 seconds he turns down the music to spout meaningless bulls**t at the crowd (my favourite being: "you are all from planet party!"), or to encourage louder singalongs, or sometimes just to talk about himself. Despite having a light show to rival Justice and The Chemical Brothers, Guetta goes down as the worst performance of Beni 2012, the worst DJ I have ever seen, and the most depressing festival experience of my life. That being said, see you next year Beni, and thanks for (nearly) affirming my life!
Clive Rozario